Many of his friends know Dr. Leandro Resurreccion III as a hardworking, dedicated pediatric transplant surgeon who's always on call for health emergencies involving children.
If you're a parent like 'Doc Jun', as many of his friends call him, you probably know how it feels to see a child suffering from a grave illness. There's no escape because you share the pain and suffering of the little one. After spending quite some time at the Children's Ward of the Philippine General Hospital (PGH), Doc Jun feels the same way not only about his kids but for all youngsters every time he sees them afflicted with illness.
His fiery passion to make children get better is the reason why he seldom skips hospital duties. The same goes even with the threat of the dreadful coronavirus.
But when Doc Jun finds time, he does something he loves most—ride his motorbike. May it be a quick ride or a long journey, he goes out of town to de-stress himself and re-energize. He usually rides solo when he can escape from his tight sked. But little did he know that his long ride covering the Northern Luzon loop last February will be his last.
Continue reading below ↓
Recommended Videos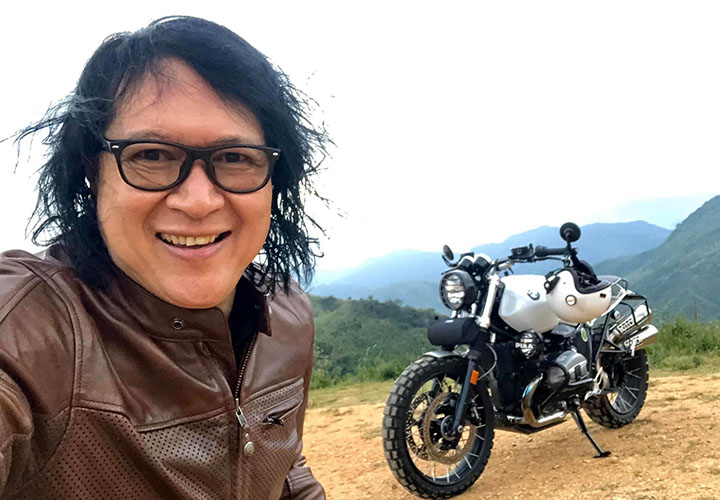 Jan Resurreccion, Doc Jun's son, posted  on social media that he  passed away at 6:45am today "due to Acute Respiratory Failure brought about by COVID-19." He was 57.
"And I choose to remember him like this. Not only as a statistic in the current war we are fighting. Not only as a surgeon who pioneered for the nation. Not only as a father for his family. But as a Citizen of the World who cared for it and fought for it. He will always be our hero," says Jan.
Among those who shared Jan's letter was Dr. Cecilia Alegado Jimeno, who also appealed to the government to take more sensible actions in protecting the frontliners during the COVID-19 crisis.
Doc Jun's untimely demise came as a shock to the riding community.
"Nagulat ako sa news. Hindi ako makapaniwala!" exclaimed Jolly Alarcon, a motorcycle restoration enthusiast and one of Doc Jun's good friends in the riding circle. Alarcon knows Doc Jun as a fan of classic bikes. In fact, he recently bought a BMW R65 from Alarcon and a BMW K100 for his two sons.
Doc Jun rides a BMW R nineT Scrambler, the same one he took for that last long ride in February 2020. The main photo is just one of his souvenirs from that colorful journey on two wheels along with some of his riding buddies.
Doc Jun was also among the founders of the Bikers MD, a motorcycle club composed of doctors, and the R9T Club; he became an active member of both. "He is really well-loved in the community," Alarcon added.
 The expressions of grief and sorrow on Doc Jun's passing just kept on pouring.
"Salute to a friend/fellow R9T rider Dr. Jun Resurreccion, risking lives to save others. Sad to say he passed away this morning due to (COVID-19). May you rest in peace, doc!" Jordan Gaw posted on Facebook.
Moto Sapiens writer Dr. Raymond Figuerres has inspiring words to say about his riding buddy: "He's a big loss to the charity patients (at PGH)."
We will definitely miss you, Doc Jun. RIP!