May it be in the bedroom, the living room, the study, or even inside the bathroom, Zach Lucero has used these places as refuges inside his in-laws' apartment in Queens, New York City, to sing his blues away.
The Imago guitarist and his family, like most of the world, are currently experiencing a lockdown. Lucero is stressed out by the current situation, but has no other option than to heed the government's appeal for residents to stay at home.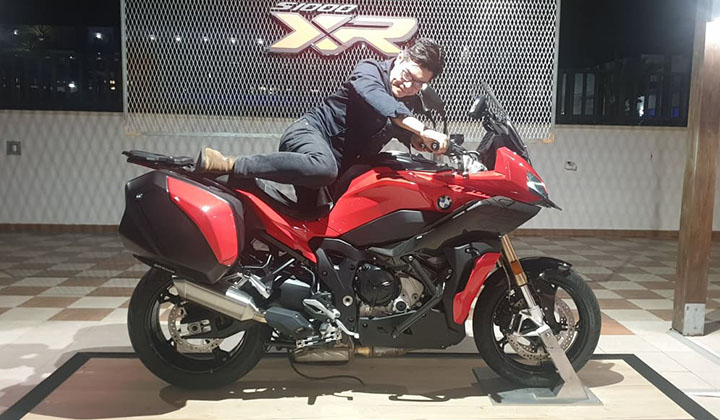 A fast-rising vlogger of motorcycle site Makina, Zach and I have shared rooms in the past during international motorcycle events, the last of which was the BMW Motorrad media launch for the F900 R, F900 XR, and S 1000 XR earlier this year. During that time, the threat of COVID-19 was already spreading to many countries, but neither of us had any inkling that this phenomenal health menace would severely affect our lives. Besides, we were too busy enjoying the bikes.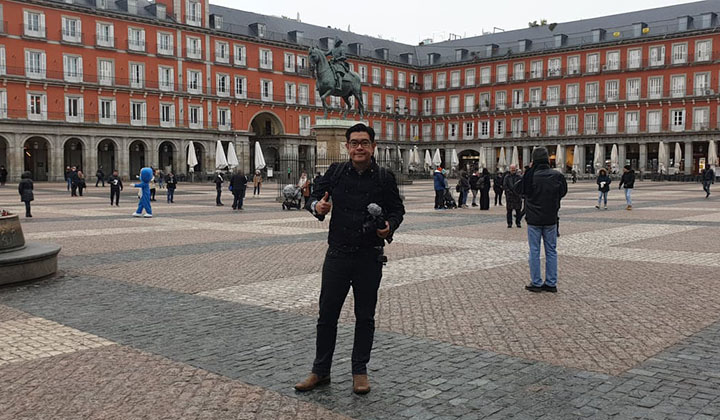 It was only a few weeks ago when I learned Lucero and his family are currently in New York City, now one of the worst-hit places by the ongoing pandemic. So I decided to check on my good friend.
"New York got it bad. I've never heard so many sirens in a day. Everyday!" says Lucero, who just recently canceled his Moto Builds Pilipinas show slated for June 6 and 7 this year at the World Trade Center. Instead, he will stage an online presentation of the entries for the best custom bikes competition, along with showcasing the other awesome two-wheelers lined up for this year's show.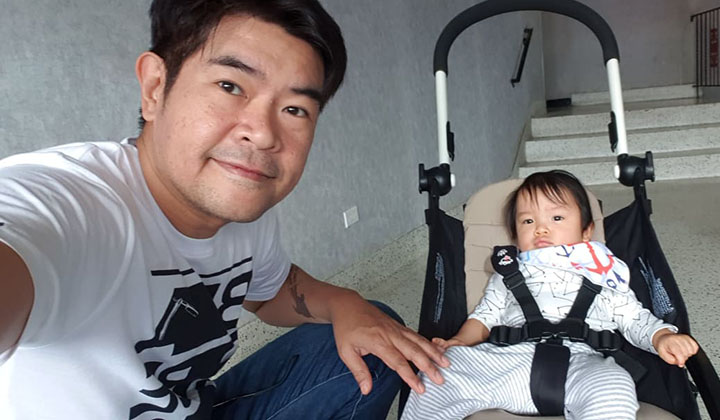 Lucero is with his wife and 11-month-old kid, Rocket. With no yaya around, the musician has found himself busy doing errands for his family.
"New York has turned into a ghost town," he said. "Naaawa ako kay Rocket kasi (dati) every afternoon lumalabas kami sa street. Now we're cooped up inside."
The lobby area is the furthest the father-and-son tandem can go. By himself, Lucero regularly goes to the grocery store wearing a face mask, goggles, and raincoat to avoid being contaminated with the deadly virus.
A few days before the city government ordered a lockdown, he attempted to leave New York and head for Illinois, a less populated area, but to no avail. "Even the car rentals are out," he added.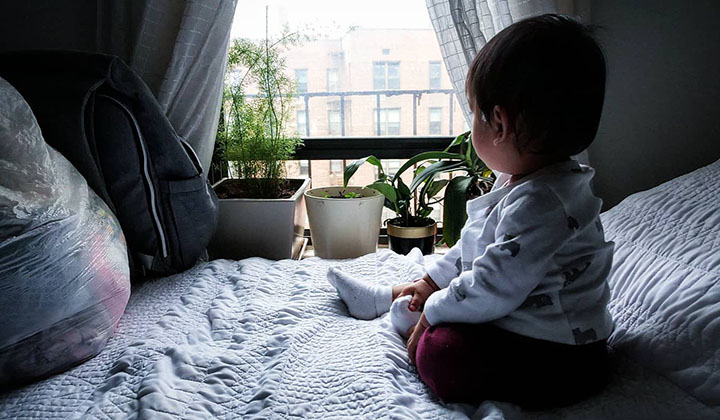 To fight boredom and anxiety, Lucero started working from home. "There was a point though I didn't upload anything. The vibe wasn't there because the people are not in a good mood. I wasn't in the mood."
But eventually, he was able to pick up the pieces. "There's a lot of hope right there. It's not perfect, but the wheels of the economy will turn. Slowly yes, but that's better than a complete crash," Lucero related.
Aside from editing videos, Lucero is able to compose music using app-based electronic drums, which he has already forwarded to his bandmates in the lead up to their upcoming release. Well, that's another positive note. When we asked what's the first thing he'll do when he returns to Manila, his reply was swift and simple: he will ride his motorbike.
The feeling is mutual. Stay safe and see you soon, brother Zach!