Moto Sapiens first broke the news in October 2018 that the new Indian FTR 1200 would be arriving in the Philippines in the next five months. Back then, Jake Jung, international sales manager of Indian Motorcycle Company, had already sensed the massive potential of this flat-track-racer-inspired machine in our naked-bike-hungry market, so he gave his assurance that the Philippines would get first dibs on the FTR in the Southeast Asian region.
As promised, the first unit of the FTR 1200—a Race Replica version—made it into the country just in time for a big motorcycle show at the World Trade Center. But instead of being shipped here, it arrived via airplane.
Access Plus, the authorized distributor of Indian motorcycles in the Philippines, knows how special this model is, and how dealerships around the world are grappling for unit allocations.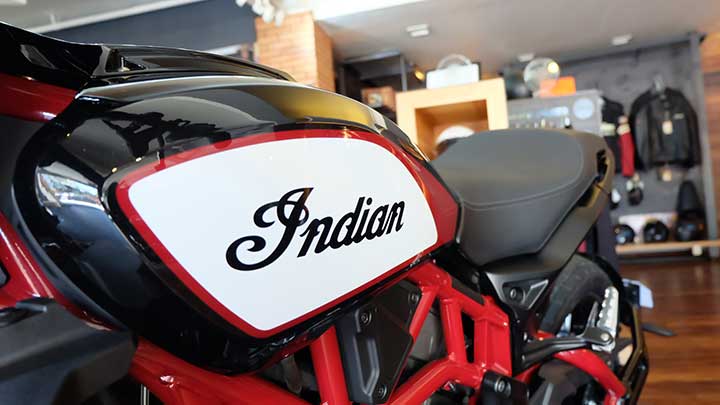 Continue reading below ↓
Recommended Videos
"Jake Jung was instrumental in making the Philippines one of the first beneficiaries of the FTR outside the US," says Ted Alberto, general manager of Access Plus. And with the global launch of this 1,203cc V-twin-powered street-going tracker set for June, the tug of war for the first batch of units has only intensified.
By the way, all FTR 1200 units are manufactured in the United States. And this model is the only flat-tracker that's purely factory-made; similarly designed offerings from other brands are customized using aftermarket parts.
Alberto is not the type of person who is content to sit down and wait for things to unfold. So, he has decided to announce the introductory prices for the FTR 1200 range, which will be locally available immediately after the global launch:
2019 Indian FTR 1200 introductory prices
Indian FTR 1200 – P995,000
Indian FTR 1200 S – P1,195,000
Indian FTR 1200 RR (race replica) – P1,295,000 to P1,335,000
According to Alberto, however, these prices will be good for just 90 days.
In our previous story, we only discussed the specs of the base and S variants. Yesterday, we got to see the FTR 1200 RR—loaded with modern electronics and high-performance parts—in the metal at the Access Plus showroom. For now, it's the only FTR 1200 in the country, so we've taken a few photos to share with you guys.
Scroll down and drool!