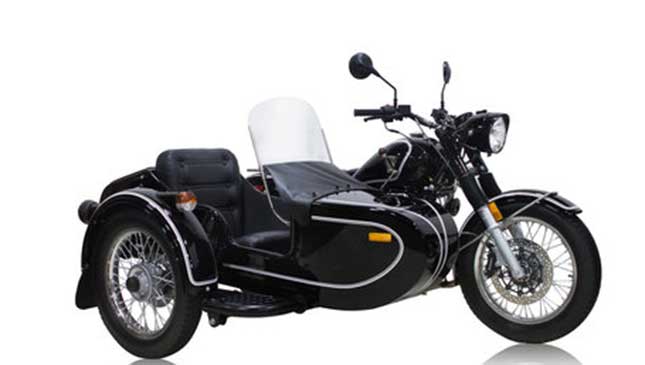 The Court of Appeals has affirmed the decision earlier issued by a lower court banning not only motorcycles with engine displacement lower than 400cc, but also three-wheelers.
In its recent decision, the Appellate court reiterated that motorcycles with sidecars are banned from entering the limited-access facilities or tollways, even if they are powered by engines with displacements of 400cc and above. The decision, penned by Associate Justice Rafael Antonio Santos, also reiterated the ban on motorcycles with sub-400cc engines on the country's tollway systems under Department of Transportation and Communications (DOTC) Order 2007-08.
ADVERTISEMENT - CONTINUE READING BELOW ↓
It can be recalled that Motorbelle Corporation filed a clarification on a ruling earlier issued by the Regional Trial Court (RTC) that bans on motorcycles on expressways. In presenting itself as official distributor of Ural motorcycles that are sold in the local market with sidecars, Motorbelle told the CA the RTC failed to specifically mention that the ban includes three-wheelers like their products.
ADVERTISEMENT - CONTINUE READING BELOW ↓
Recommended Videos
In its petition, Motorbelle pointed out that the Ural motorcycles are not only powered by an air-cooled, horizontally-opposed 2-cylinder 750cc engine, but also have three wheels considering it has a sidecar attached to the motorbike. These sturdy, Russian-made vehicles that look like World War II-era transporters sell between P700,000 to P800,000 per unit locally. However, the Court of Appeals dismissed the Motorbelle's petition saying that the motorbike company had no legal position to appeal the case since it had no record as an official distributor in the country. Moreover, the CA pointed out that none of the officers of Motorbelle were registered as owners of Ural motorcycles before the Land Transportation Office (LTO).
ADVERTISEMENT - CONTINUE READING BELOW ↓
Short of saying that Motorbelle is barking at the wrong tree, the ruling also said that the petitioners should have first sought clarification from the DOTC, particularly the Toll Regulator Board (TRB), instead of going directly to the courts because the former is mandated by law to decide on the issue.
"Petitioners-appellants' arguments that the non-registration of Ural motorcycles with the LTO is irrelevant, is also unavailing. A closer reading of DO No. 2007-38 would show that it covers only those motorcycles which complied with the licensing requirements of LTO," according to the latest CA ruling.
With this in ruling in mind, there's a big probability we will see bigger and bolder signs at the entrance of tollways that say: 'Sub-400cc motorcycles/tricycles not allowed.'
Only recently, the TRB issued an ultimatum to owners of motorcycles with engines displacements below 400cc (as indicated the vehicle's registration papers) against entering the tollways.
ADVERTISEMENT - CONTINUE READING BELOW ↓