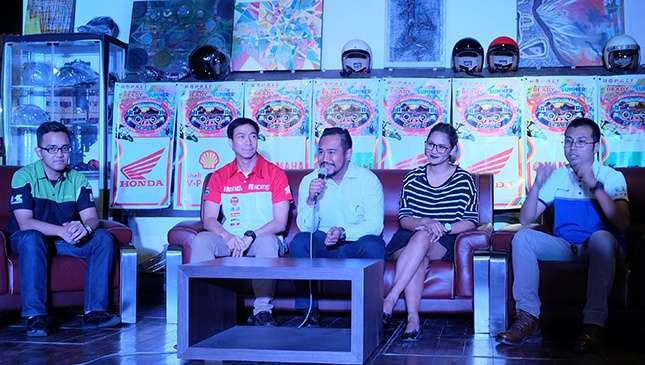 Aimed at sustaining a grand annual motorcycle event, Ropali Motorcycles is again spearheading the Partakan Festival at the scenic Anguib Beach in Sta. Ana, Cagayan, on April 14 to 15, 2017.
Arianne Arabel Alingog, president of Ropali Motorcycles, said the Partakan Festival is in line with the Moto Tourism campaign being pushed by the Department of Tourism (DoT) to boost local tourism industry in remote areas through motorbike travel.
"This has been done through the trailblazing concept of Moto Tourism when riders are given a diverse experience on the way to the culminating point," Arianne said during the launch ceremony at Ropali's main showroom in Pasig City recently.
Continue reading below ↓
Recommended Videos
With this year's theme of 'Ride and Rock,' Ropali hopes to promote the beaches of Cagayan province as a bikers' haven because of their accessibility from different points of Luzon. "Believe me when I say that this beach is the finest in the country," she added.
Ropali is one of the country's major motorcycle dealerships, and it carries the brands Ural, Kymco, Royal Enfield, KTM, and SWM.
Along with Shell Advance Oil, motorcycle giants Honda, Kawasaki, Yamaha, Suzuki are also sponsoring this year's festivities.
Arianne's brother, Ropali general manager Aldous Alingog , claimed they are targeting 5,000 riders for this year's Partakan. Last year, almost 3,000 motorcyclists took part in the festivities.
Located in the north easternmost tip of Northern Luzon, Sta. Ana is known as a second-class municipality of Cagayan that boasts of pristine white beaches, particularly in the secluded Palaui Island.
Foreign and local tourists also frequent Sta. Ana's world-class coastlines like Anguib, Mapurao, Nangaramoan, and Puzo Robo. When you get to see these places, you'll likely forget Boracay, they said.
Sta. Ana is also known for hosting kiteboarding and windsurfing competitions.
At the event venue in Anguib Beach, exciting prizes await winners of the sizzling swimsuit contest dubbed as the Partakan Summer Bod Competition. For riders, different competitions like the off-road gymkhana, flat track race, and trail rides await them.
Ropali also lined up the Shell-sponsored Amazing Ride Moto Tourism Challenge, which is patterned after the popular TV series The Amazing Race. With a P20,000 cash prize to be given to the winners, this event is open to non-riders, too. A brand-new motorcycle will also be raffled off.
With the live band competition, Partakan has now become synonymous with non-stop partying!
Are you ready to rock this weekend?