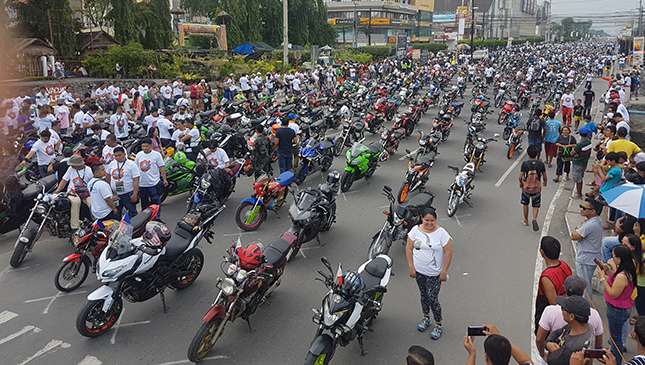 After more than 40 days of waiting, officials of the Guinness World Records Limited have officially declared that Koronadal City in South Cotabato bagged two new world records staged by a big group of motorcycle riders last April 29.
"We are thrilled to inform you that your application for Most Engines Started Simultaneously has been successful and you are now the Guinness World Records title holder!" Ben Backhouse of GWRL told Koronadal City mayor Peter Miguel in a letter.
ADVERTISEMENT - CONTINUE READING BELOW ↓
The Guinness monitoring team recorded 3,184 motorcycles from different bike clubs simultaneously starting their engines in a span of 60 seconds while lined up along General Santos Drive, the city's main road. The previous record was from India where around 1,700 riders were tallied by Guinness officials for the largest motorcycle parade.
Aside from this, Guinness officials also accorded a new world record to Koronadal for the Most Motorcycle Horns Sounded Simultaneously involving 3,177 riders. After mayor Miguel gave the go-signal, the riders blew their motorcycle horns all at the same time, and held on for at least 20 seconds."Your second record attempt has been approved as well. Congratulations on an amazing event, you are officially amazing," Backhouse congratulated Miguel.
"This is a heart-warming achievement. We definitely put Koronadal City in the world map," Miguel told us in a phone interview. Earlier, the local executive says he was eyeing Koronadal City to be the motorcycle hub of the Mindanao region, with high hopes that the Moto Tourism campaign being pushed by the Department of Tourism will boost the city's economy. Besides this, Koronadal City is also known for hosting big conventions attended by foreign delegates, including the International Folklore Dance participated in by 10 countries a few years back.
ADVERTISEMENT - CONTINUE READING BELOW ↓
Recommended Videos
Miguel relied on the RFID system in tagging the riders who participated in the Guinness attempt to make sure that everyone is accounted for. A big bulk of the riders came from the Luzon and Visayas region upon the invitation of mayor Miguel. The riders even practiced twice for each of the two Guinness attempts, to ensure that their actions were synchronized and to avoid the event being declared a 'failed attempt.'
The Guinness feat coincided with the 23rd National Federation of Motorcycle Clubs annual convention, also held in Koronadal.
It seems there's no stopping this quiet, peaceful place in this part of Mindanao. Kudos to Koronadal City for another feather on its hat!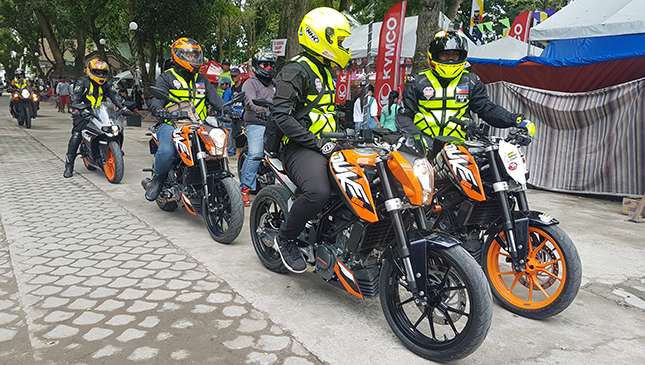 ADVERTISEMENT - CONTINUE READING BELOW ↓