If you're an owner of a BMW motorcycle and you're always itching to take on tough and rugged mountains, then this one's for you. BMW Motorrad Philippines managing director Gil Balderas has announced the staging of the BMW Motorrad GS Trophy Qualifier Philippines, slated on July 28-29 at the MX Messiah Fairgrounds in Taytay, Rizal.
ADVERTISEMENT - CONTINUE READING BELOW ↓
For those who think they still need to hone their off-roading skills, Balderas said that a group of high-caliber adventure-enduro riding coaches—Johnny Chen and Tommy Lee—are set to conduct hands-on training. So to riders eyeing the BMW GS Trophy International, mark June 16-18—also at the MX Messiah—on your calendars.
Considered one of the most unique customer events initiated by BMW Motorrad, the International GS Trophy has been held in the most remote areas of Africa, South Africa, South America, North America and Canada, and Southeast Asia. Launched in 2008, the event has attracted numerous off-roading enthusiasts from the ranks of BMW motorcycle owners seeking an extraordinary riding experience.
The routes for the International GS Trophy competition range from rough to nasty. Here, team spirit is very important in order to survive the treacherous trails, sand dunes, landslide areas, rocky stretches, deep river crossings, mud-filled routes, and thick forests.
Aside from rider skills, the GS Trophy competition is also a test of the durability, strength and power of the BMW R1200 GS adventure bikes in off-road conditions. This model is considered the most popular BMW motorcycle, with more than two million units produced and sold worldwide.
ADVERTISEMENT - CONTINUE READING BELOW ↓
Recommended Videos
Balderas said that they looking for three Pinoy BMW riders to qualify and compete in the Regional Qualifying in Bangkok, Thailand on September 1-3 this year.
From the Regional Qualifying, which will involve riders from the Philippines, Taiwan, Singapore and Indonesia, the top qualifier will join the representatives of Thailand and Malaysia to form a new three-member team, which will participate in the 2018 GS Trophy International to be held in the mountains of Mongolia in 2018.
"This is the first time we are holding a coaching and qualifying session in the Philippines," said Balderas.
Interested parties may e-mail jacob.accbmw@bcdpinpoint.com and notch.narca@accbmw.com.ph.
Are you ready to take this extreme challenge?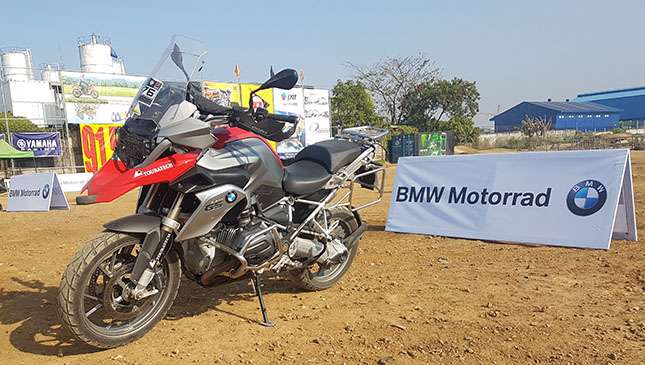 ADVERTISEMENT - CONTINUE READING BELOW ↓