Did you ever play the 'cat and mouse' game? We can't help but compare this kids' game to the first day of implementation of the sub-400cc motorcycle ban on the northbound lane of Osmeña Highway, from Sales Bridge in Pasay City.
As early as 6am today, July 22nd, a combined team of Skyway patrolmen and Metropolitan Manila Development Authority (MMDA) traffic enforcers started blocking sub-400cc motorcycles from gaining access to the small connector road from East Service Road leading to Osmeña Highway.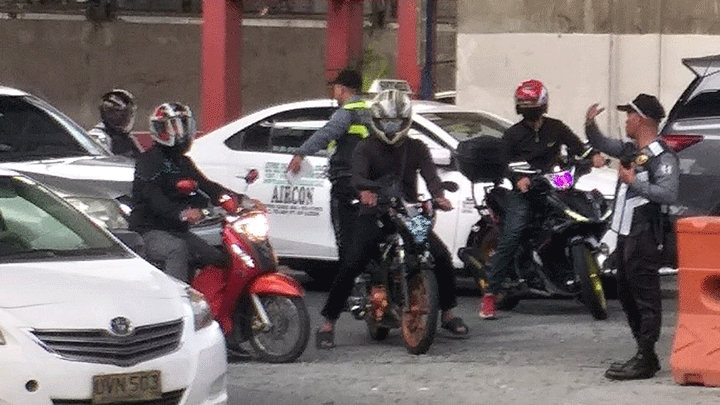 With the riders arriving in the area en masse, the Skyway and MMDA constables were helpless in totally stopping the small bikes from getting through.
This happened despite the fact that additional placards citing the details of the ban had been placed on East Service Road and Sales Bridge. We also noticed new directional signs to guide the small-bike riders to Pasong Tamo Extension, which leads to Pasay, Makati, and Manila.
ADVERTISEMENT - CONTINUE READING BELOW ↓
Riders had to stop intermittently to ask the traffic aides about the ban, causing heavy traffic on East Service Road given the huge volume of motorists coming from south of Metro Manila.
There were riders who sneaked past the enforcers, only to find themselves being chased by the uniformed personnel. Chasing the small bikes not with a patrol vehicle but on foot was not a good idea since the defiant riders, by applying full throttle, were able to reach Osmeña Highway to avoid apprehension.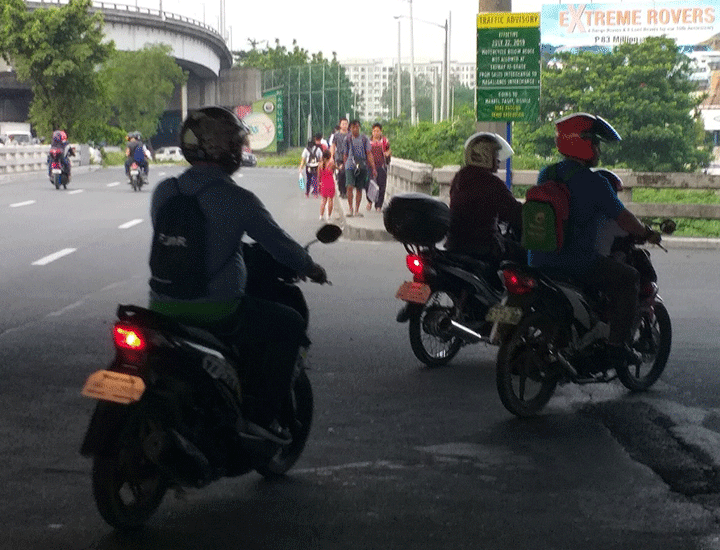 ADVERTISEMENT - CONTINUE READING BELOW ↓
Recommended Videos
And since traffic is bad along Pasong Tamo Extension, farsighted riders were clever enough to check if there were traffic aides guarding the north ramp of Sales Bridge leading down to Osmeña Highway. After ascertaining that the coast was clear, they staged a great escape toward the disputed thoroughfare in large groups. Up to the Magallanes Interchange, there was no sight of tollways authorities or MMDA constables.
On Sunday, July 21st, a large group of riders belonging to different motorcycle organizations staged a protest motorcade in the area in a bid to dissuade the Skyway O&M Corporation (SOMCO) and other government agencies from implementing the ban, saying it is discriminatory against motorcyclists.
Both the SOMCO and the MMDA had denied having a hand in the crafting and implementation of the policy. At this point, do you still believe the SOMCO and the MMDA are serious about implementing the sub-400cc motorcycle ban on Osmeña Highway? Or do you expect a never-ending circus show in the area?
ADVERTISEMENT - CONTINUE READING BELOW ↓
Let us know your thoughts on this issue.