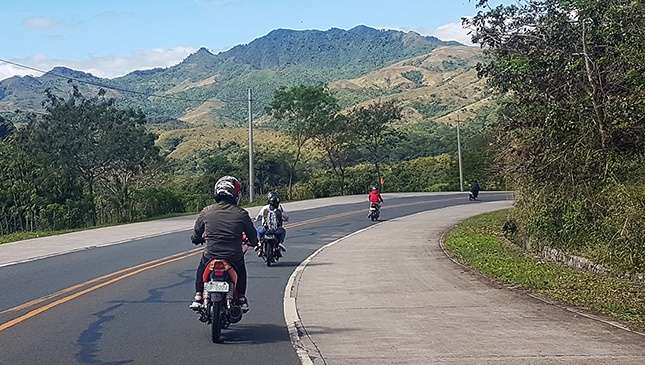 "Safety first."
This is the line of the Motorcycle Development Program Participants Association (MDPPA) in seeking some amendments in the Motorcycle Crime Prevention Act, recently approved by the Senate on its third and final reading. Composed of the country's five major motorcycle manufacturers, the MDPPA officials raised safety issues with regard to some provisions in the proposed bill which, they said, could put the riders at risk.
Under the proposed bill, motorcycles must put bigger license plates in its front and rear section and their characters must be readable within a distance of 12 to 15 meters.
Continue reading below ↓
Recommended Videos
The senators, led by Richard Gordon, argued that motorcycles have been a favorite getaway vehicle by criminals engaged in killings, robberies and snatching. Other than their compact size that enable them to squeeze through traffic, Gordon claimed that the small license plates attached solely to the rear section have small characters that make it difficult for authorities to identify them in footage from CCTV cameras.
Aside from pushing for bigger license plates, the senators also wanted a separate license plate to be installed in front of every registered motorcycle. The additional license plate, the legislators pressed, must be installed above the bike's handlebar to be visible.
But motorcycle manufacturers and rider clubs were up in arms against the proposed measure, claiming that the legislators should have put into consideration the safety of the motorcyclists with regard to the installation of license plates.
While they insisted in supporting the government's drive against criminal elements, MDPPA said there are motorcycle engineering design aspects that must be considered with this proposal.
'Saan po natin ii-screw 'yun front license plate? Maaaring maka-hamper po ito sa steering. Hindi dapat basta maglalagay diyan dahil dapat muna itong pag-aralan ng mga Japanese engineer,' MDPPA vice president Alfredo Lejano explained.
Also, Lejano warned that the improper installation of the front license plate might affect the wiring system and other internal parts of the motorbike. The MDPPA official also expressed the possibility that the rider's face might land on the license plate, installed above the handlebar, in the event of a collision. And when encountering strong winds, there's the risk of the front license plate—made of aluminum—breaking loose from its mounting and eventually hitting the rider.
Instead of an aluminum front license plate, the motorcycle manufactures suggested the use of decals bearing the same details of the rear license plate. The decal will be placed on the front fender.
The Motorcycle Crime Prevention Act still needs to be scrutinized by the House of Representatives and later, would need the approval of the bicameral committee before it becomes a law.
MDPPA says it will submit a position to paper to the legislators in a bid to convince them to make some amendments on the controversial bill.
What's your take on this proposed law?