Filipinos really have a special place in the heart of motorcycle racing icon Valentino Rossi. In past MotoGP events, we have seen the nine-time grand prix world champion sporting the Philippine flag on his Yamaha YZR-M1 race bike on several occasions.
Not only that: Rossi has visited the Philippines countless times to meet throngs of fans here, all dying to see him in the flesh. Just from his body language, you could tell Vale loved every moment he was here, particularly when he rode the LRT last year.
And here's the latest: The Italian welcomes with open arms McKinley Kyle Paz, the first Filipino and one of three riders from Southeast Asia who have been handpicked for the prestigious Yamaha Master Camp training program happening from September 4 to 8, 2019.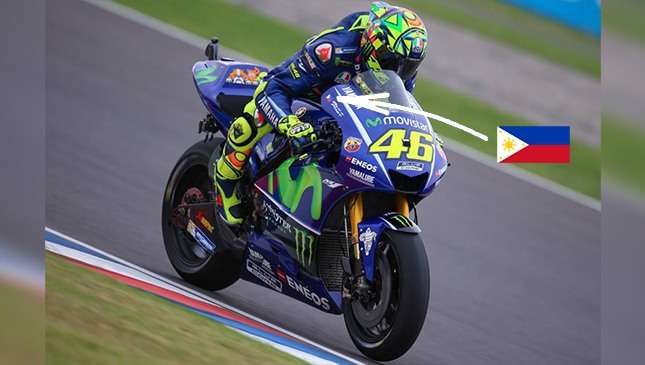 Continue reading below ↓
Recommended Videos
Eighteen-year-old Paz, along with four other ace riders from the different parts of the world, will travel to Rossi's Motor Ranch in his hometown of Tavullia, Italy, and train under the Yamaha VR46 Riders Academy for on- and off-road riding skills.
Paz might have captured the interest of Yamaha Motor Racing managing director Lin Jarvis
with his strong performance in the UB 150 category of the 2019 Asia Road Racing Championship (ARRC). After four rounds, he currently sits in second place in the overall standings. He has also just won Race 1 of Round 5, which is happening this weekend in Zuhai, China. Teammate Masato Fernando took second place in the same event.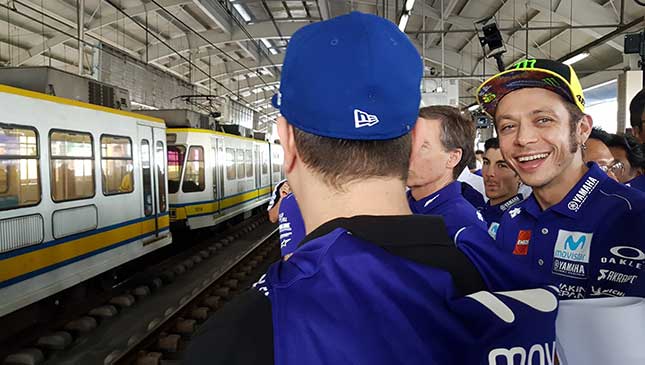 "We are very excited to see the level of these riders, because we have heard positive things about them," says Rossi, who currently competes for the Monster Energy Yamaha MotoGP team. "Sincerely, we will make them work hard, and they will be tired after each and every day, but I'm also sure that they will enjoy every minute of it because the schedule is full of fun activities."
The other riders joining Paz for the upcoming training program are Jake LeClair, 18, from Canada; Muhammad Alif Ashraf Bin Tahiruddin, 16, from Malaysia; and Sawapol Nillapong, 16, and Suttipat Patchareetorn, 18, both from Thailand. LeClair is Yamaha Motor Canada's first bLU cRU Factory Ride Award winner.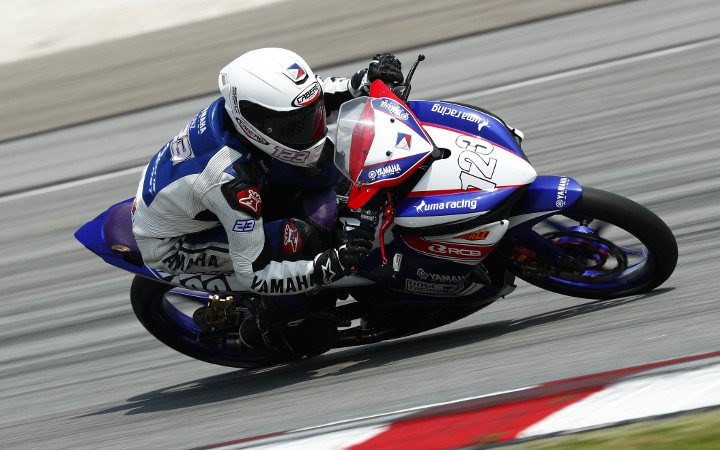 We expect these five riders to down gallons of power drink since the five-day training program involves not only hours of riding around the Motor Ranch and the Misano World Circuit Marco Simoncelli, but also thorough gym workouts and tiring jet-ski sessions. Yes, you read that right—the five youngsters will also have a go on Yamaha's EX Deluxe and GP1800 WaveRunners.
As regards the quality of 'graduates' of the Yamaha Master Camp, two Southeast Asians who joined the training program in the past are now making waves in two prestigious international motorcycle-racing championships.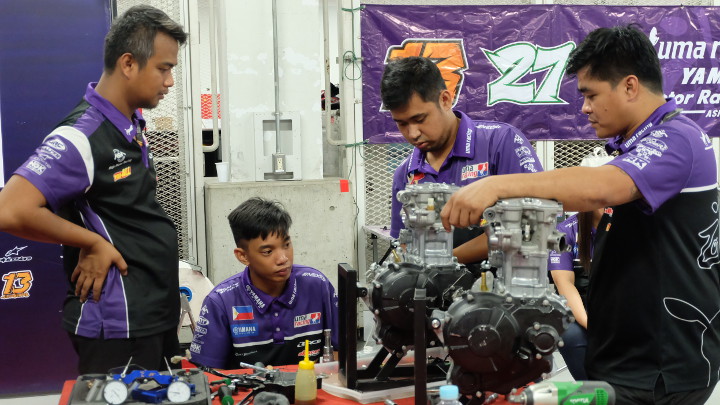 Thailand's Keminth Kubo is now participating in the FIM CEV Repsol Moto2 Championship as a Yamaha Master Camp VR46 rider. Indonesia's Galang Hendra Pratama, meanwhile, impressed the Yamaha bosses when he won the World SSP300 in Jerez in 2017 as a wildcard entry. Pratama's epic win gave him the chance to be a full-season rider for the 2018-2019 season. 
Pinoys will be truly glad to have our very own representative training under Rossi, making our dream of hearing the Philippine national anthem being played after a sweet victory in MotoGP a near possibility. Kyle, you rock!