After being absent from our country for the past five years, MV Agusta is back once again to showcase how exotic and artistic its motorcycles can be. At a chic launch party held at Xylo at The Palace, the Italian manufacturer announced its official re-entry into the Philippine market. Music and drinks filled the venue, which was packed with celebrities and brand enthusiasts eager to see MV Agusta's painstakingly designed motorcycles.
Media personality and motorcycle enthusiast Sam YG hosted the techno-renaissance-themed event, where Judah Sangaran, MV Agusta's head of sales for the Far East, made the grand reveal of the company's local offerings. Of note, Sangaran said he's quite excited for both the opening of the brand's showroom in Caloocan City, as well as the launch of an exclusive store happening in July.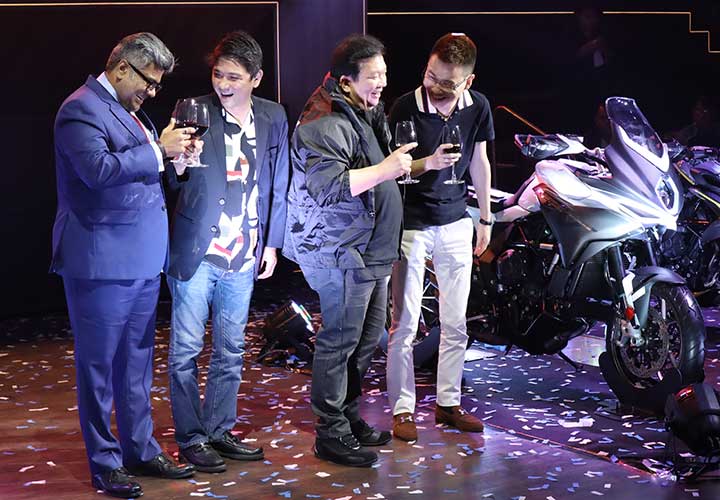 Continue reading below ↓
Recommended Videos
Sangaran added that the availability and delivery of spare parts, as well as the pace of bike production, have tremendously improved, addressing any concerns customers may have about after-sales support for exotic brands.
All the two-wheelers shown at the event drew stares and prompted many of those present to sit on the bikes and get a better feel of what it means to be on an MV Agusta. The bikes launched were the Brutale 800 (naked bike), the F3 (street-legal super sport), and the Turismo Veloce (luxury super touring), all fitted with a 798cc three-cylinder engines.
The F3 675, with a tamer 675cc three-cylinder engine, will also be available here.
Check them out below:
MV Agusta Brutale 800 RR (P1,100,00); Brutale RR Pirelli (P1,300,000); and Brutale 800 Hamilton (P1,600,000)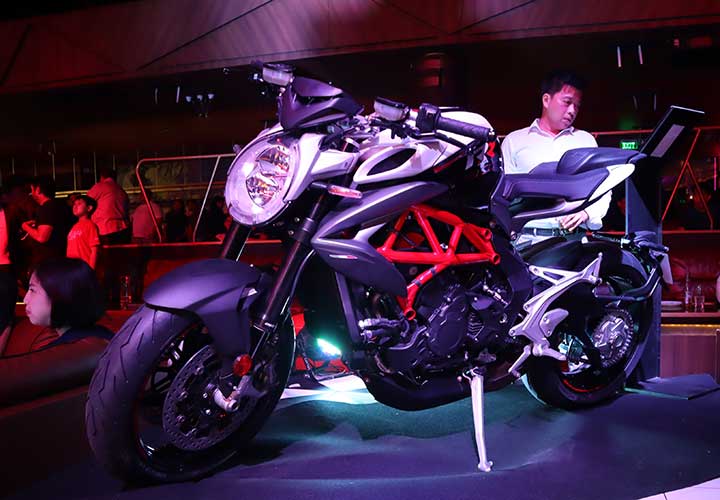 MV Agusta F3 675 (P1,100,000); F3 675 RC (P1,350,000); F3 800 (P1,200,00); and F3 800 RC (P1,500,000)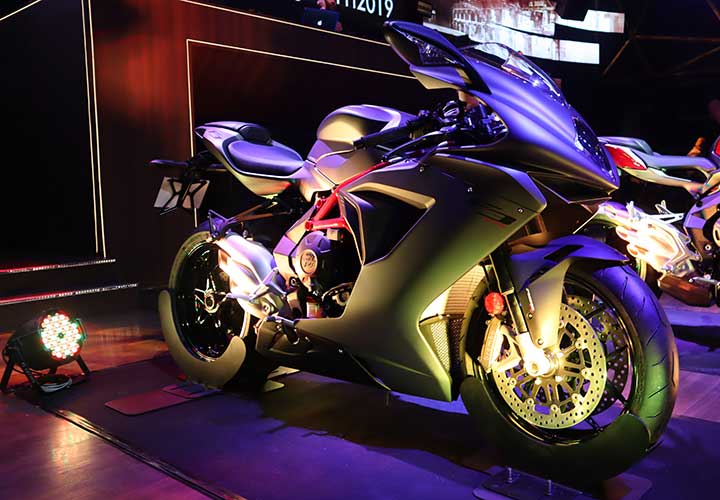 MV Agusta Turismo Veloce 800 Lusso (P1,250,000); 800 Lusso SCS (P1,350,000); and 800 Lusso RC SCS (P1,600,000)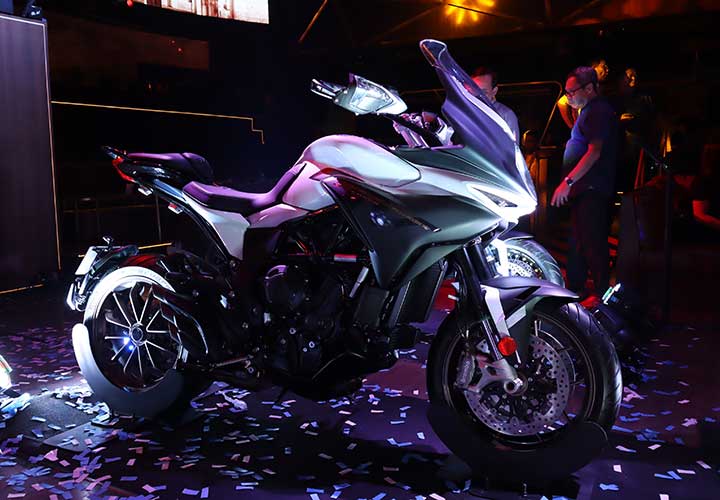 MV Agusta's Philippine lineup won't be limited to these the models—Sangaran said that the manufacturer has plans to bring its entire product range into the country, including powerhouse models like the Dragster 800 RR Pirelli (P1,350,000), which is limited to 200 units, and the 212hp F4 Claudio (P4,600,000), which was named after the late Italian superbike designer Claudio Castiglioni and is limited to 100 units.
For his part, Motostrada CEO Emmanuel Lu is pleased to bring MV Agusta back to the country. "This evening is all about rebirth—a renewed vow, a brand-new journey," he said. "We believe that our commitment is not just about building motorcycles—it is, in fact, creating motorcycle art."
Sangaran acknowledged that MV Agusta and Motostrada are well aware of the gray-market units in our country and that MV Agusta is willing to accommodate and service these units at local dealerships, in order to provide owners with services that only mechanics trained in Italy can carry out.
Now that MV Agusta has made a comeback (it's the third, actually), the Philippine big-bike market will only get hotter. Will the return of this iconic brand to our shores help keep another Italian manufacturer on its toes?