Traditionally, a rider had to leave his motorcycle at a tuning shop for days just to have things like the suspension, throttle response, and even the engine timing adjusted. As motorcycle technologies became more advanced, riders could retune their stallions by pushing some buttons on the handlebars and navigating through the on-board system.
Now, Italian manufacturer MV Agusta has come up with an awesome innovation to get the job done more easily. The feature is called the MV Ride app, and it's initially available only for the brand's two hyper-nakeds: The Brutale 1000 RR and the Brutale 1000 Serie Oro.
With the MV Ride app, owners of the two aforementioned models can adjust the bikes' performance from their usual aggressive character to a somewhat tamer demeanor for more relaxed cruising. Take note that the 998cc DOHC four-cylinder mill of these top-of-the-line Brutales is capable of generating more than 200hp. That's a lot of power!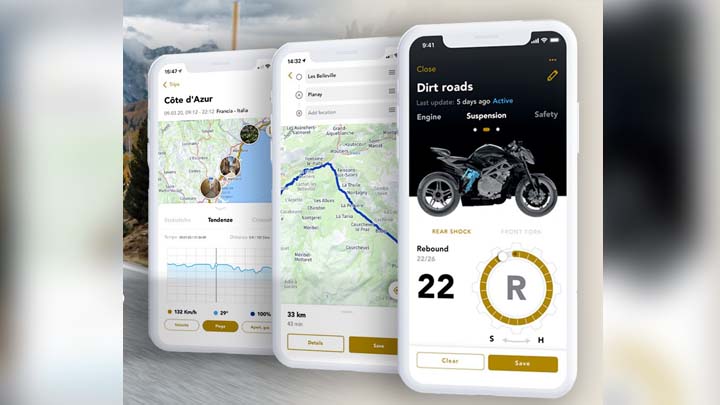 Aside from allowing users to tweak engine performance and suspension settings, MV Ride can also help a rider improve his skills by keeping track of various stats that can then be analyzed post-ride. The rider can also use the app to create his itinerary, get navigational directions to his destination, check the route map, and even keep track of travel time.
MV App may be downloaded from the App Store for iOS devices.
"This new platform will allow all the users to have a new level of connection with their motorcycle and, more importantly, it will allow the entire MV Agusta community to interact and share their traveling routes and experiences with each other," said Brian Gillen, the company's R&D director. "This is only the beginning of a new future as this flexible app platform will continue to grow and evolve with future releases."