Today, April 17, 2020, would have been the start of the 26th NFMCP Annual National Convention, a three-day gathering of big bikes in Davao City. We already knew this was not going to happen—as we reported last March 13, the National Federation of Motorcycle Clubs Philippines announced it would postpone the event due to the threat of COVID-19.
This morning, we asked club president Gilbert P. Gelacio for an update, and here was his straightforward reply: "Canceled na ang 2020 Davao convention but we will still host the 2021 (event)."
Gelacio says the prevailing uncertainties brought about by the global health crisis have forced his group to move the national motorcycle convention to next year. "It is a tough decision but we have to prioritize the health and safety of our riders," he added.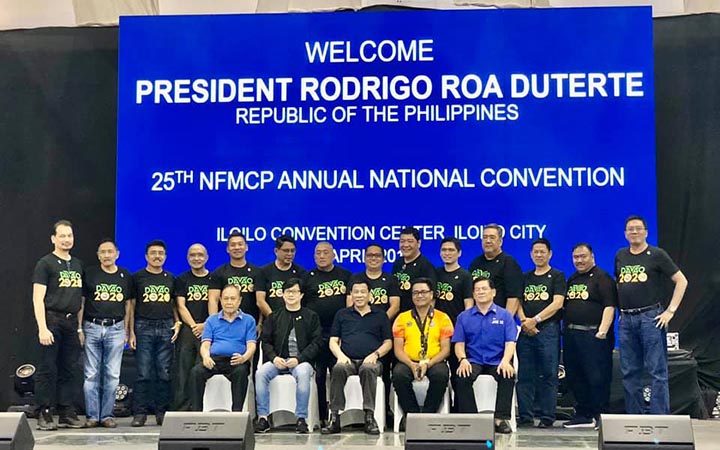 Continue reading below ↓
Recommended Videos
On Any Sunday Riders, a motorcycle club founded by President Rodrigo Duterte and his riding buddies, will still host next year's convention.
With Azuela Cove in Lanang District as the venue, this year's event would have been the grandest motorcycle event ever staged in Philippine history, because it was the first time the country's leader would be directly involved. Not only that, but Mayor Sara Duterte, the president's daughter who is also a big-bike enthusiast, reportedly expressed interest in joining the event. In addition, several big-bike clubs from the furthest points of Luzon and Visayas had confirmed their participation. More than 3,000 riders (or more) were expected to attend. 
The decision by Gelacio and event chairman Manolet Lamata to cancel the 2020 convention  came with a heavy heart, considering the fact they had been preparing since last year to ensure its success. "This is sad news for us riders who are used to this annual celebration, and also for our club which exerted so much effort to make our convention memorable and full of fun," Gelacio stressed.
See you in Davao City next year!