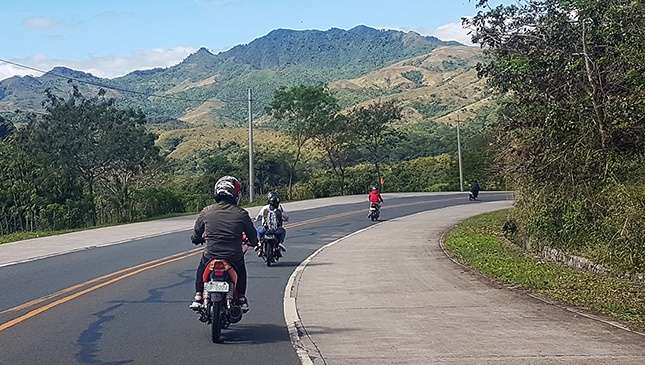 Enough is enough!
With the increasing number of accidents involving not only motorcycles but also four-wheeled vehicles in the area, Department of Tourism (DoT) assistant secretary Ricky Alegre is calling on concerned government agencies to implement the speed limit on the Marilaque stretch in Tanay, Rizal, in the soonest time possible.
ADVERTISEMENT - CONTINUE READING BELOW ↓
Alegre noted that the rising number of accidents in the area has resulted in the loss of lives and destruction of property, particularly during weekends. Due to its flawless roads and endless challenging twisties, the Marilaque stretch has been a haven for speed maniacs in the past years. This earned the place the monicker 'Tanayburgring'; a naughty combination of the words Tanay and the German speed haven, the Nurburgring.
Almost every weekend, riders in full racing leathers are seen in the area at full throttle, carving corners as if there's no tomorrow. For local residents, sightings of emergency vehicles rushing to the area to respond to motorbike and car accidents are becoming frequent during Saturdays and Sundays. The tourism official expressed concern that the uptrend in vehicular accidents in Marilaque is affecting the tourism business in the area, which is known for breathtaking mountain views, plush resorts and vacation spots.
Not even Senator JV Ejercito, an avid rider, was spared from a near-death experience. Last Sunday, Senator JV claims he was pushed to the opposite lane by an SUV when he tried to overtake the vehicle while on his way to their family resort in Tanay. "It was scary," says Ejercito, who was then on his motorcycle. The SUV almost pushed the motorbike to the rail guard, he recalls.
ADVERTISEMENT - CONTINUE READING BELOW ↓
Recommended Videos
Beeboy Bargas, Top Gear PH associate off-road editor and a resident of Barangay Daraitan in Tanay, noted the absence of speed limit signs in critical areas of Marilaque that paves the way for a free-for-all among speed freaks.
"It's about time that the authorities impose a speed limit in Marilaque to avert this chaotic situation," Beeboy said, adding that he and his family had almost figured in a vehicular accident on many occassions due to overspeeding riders and drivers in the area.
We love driving and riding, but under safe circumstances. We hope this matter is addressed soon.