Don't you dare!
One city issued this warning against erring motorcycle riders who turn sidewalks into fast lanes to evade gridlock. Motorcycles blazing through sidewalks have become a common sight in many traffic-prone areas in Metro Manila, but no local government unit seems to care.
Just recently, however, Valenzuela City officials put their foot down and said enough is enough. This came as a result of mounting complaints from pedestrians and commuters, particularly those who frequent Karuhatan Road in the highly industrialized city located north of Metro Manila.
Many of these complainants ended up in hospitals after being sideswiped by a speeding motorbike on the paved path intended for the pedestrians.
"Sidewalks are for pedestrians," the Valenzuela City LGU said on its official Facebook page.
"Hindi ito daanan ng mga naka-motorsiklo. Please, for the safety of our commuters and pedestrians, huwag po ninyo itong gawing fast lane o alternative lane."
The city government even posted some photos to prove it is serious about the crackdown.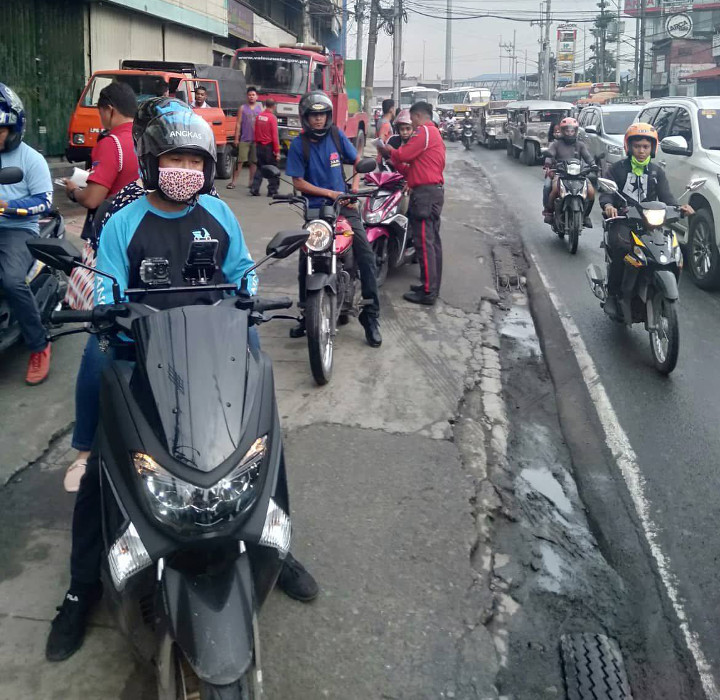 Continue reading below ↓
Recommended Videos
Mayor Rex Gatchalian ordered that additional personnel from the Traffic Management Office (TMO) be deployed on Valenzuela City's major thoroughfares to apprehend riders who use sidewalks as alternative pathways to evade traffic.
However, the Valenzuela City LGU failed to mention the penalty for violators under a local traffic ordinance. We checked the website of the Land Transportation Office (LTO), which says this particular offense may fall under "reckless driving," and carries a hefty fine of P2,000 for the first offense, P3,000 for the second offense, and P10,000 for the third and any other subsequent offense (based on DOTC-JAO No. 2014-01).
We salute the Valenzuela City government for this bold move with high hopes that they will be able to sustain it, and that other LGUs in Metro Manila will follow suit.
Would you like to see a similar campaign being waged in your locality? Then let's help traffic authorities flag those problem areas by naming those places in the comments. Game!