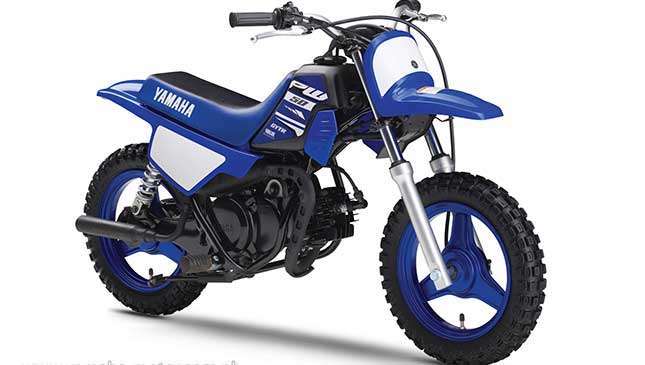 Motocross champions don't become champions overnight. Majority of them, if not all, started honing their riding skills at a very young age before they were exposed to the fierce arena of off-road racing. From about four or five years old, they already had their first crack at racing on the dirt—riding sideways and attacking flat tops—with mini trail bikes. One of the more famous beginner bikes is the iconic Yamaha PW50.
Introduced by Yamaha in 1981 as Y-Zinger, and later renamed as the PW50 some 10 years after, this bike has a reputation of being not only kid-friendly but also indestructible. Since then, the Yamaha PW50 has made several motocross champions around the world.
The good news is that this 'Mighty Mouse' is back in the Philippines. The Yamaha Y-Zone dealership at Greenfield in Mandaluyong City now offers brand-new PW50s for P69,900. Powered by a two-stroke, 49cc, carbureted engine, the PW50 is strong enough to handle four-year-old boys or full adult riders for exciting trail rides or flat track attacks. As a safety feature for kids, the PW50 has an adjustable throttle to allow parents to limit its speed according to the rider's skill level.
ADVERTISEMENT - CONTINUE READING BELOW ↓
Weighing only 41kg, its lightweight characteristics allow children to maneuver this shaft-driven two-wheeler with ease even on dirt surfaces. Your kid will learn how to ride with a fully automatic gearbox, one of the features that the PW50 is known for. However, it still relies on front and rear drum brakes for stopping power.
It's equipped with a 26mm telescopic fork with 2.4in of suspension travel, and a swingarm with 2in of suspension travel at the rear to take a beating from mini jumps.
One morning, if you find yourself waking up from a dream that your son or daughter is waving a trophy on a podium, the Yamaha PW50 might be your key to making this a reality.