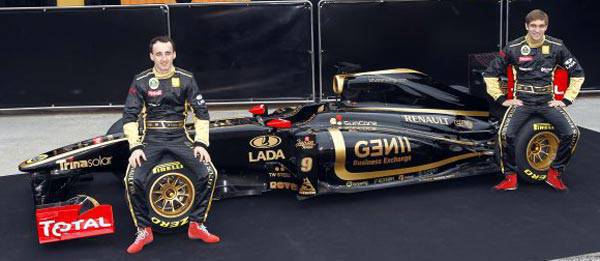 The famed black-and-gold livery of Lotus is back but this time it's not because of a tobacco company's sponsorship.
The livery simply serves to echo back the British brand's heydays in Formula 1 when a similarly-designed Lotus 78 pioneered the development of ground effects on F1 cars.
"Our aim for 2011 is to continue our march towards the front of the grid, seize the slightest opportunity and do better than last season in both the drivers' and constructors' championships," said Lotus Renault Grand Prix chairman Gerard Lopez. "We feel we are well prepared for the challenge ahead."
The R31 is an evolution of the R30, with more than 92 percent of it utilizing all-new parts. The team is quick to point out, however, that technical innovation isn't the only key to performance as it has reviewed all its internal processes to improve the team's overall efficiency by 15 percent.
"Words like 'aggressive' and 'innovative' are very much in vogue in Formula 1 at the moment, but where the R31 is concerned we feel those adjectives are appropriate," noted technical director James Allison. "It's true to say that the car has been designed in an ambitious manner and a quick glance at the layout will confirm that its entire concept differs considerably, not just from last year's car, but from any car this team has ever produced."
Continue reading below ↓
Recommended Videos
[gallery]753[gallery]