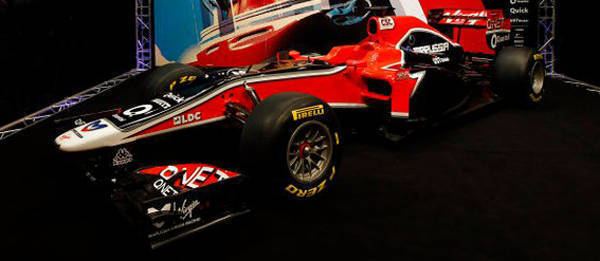 The team that was known simply as Virgin Racing just last year has introduced its contender for the 2011 Formula 1 season: the MVR-02.
Now known as Marussia Virgin Racing after the Russian car manufacturer bought a controlling stake in the group, team principal John Booth promises the coming season will be much better that the last one.
"The MVR-02 is a clear step forward in every area and a credit to all the hard work that has gone into our car development program over the past 12 months," said Booth. "Generally, we have every reason to believe that 2011 will be a very exciting and positive experience for our team."
Like its predecessor, the VR-01, the MVR-02 was designed digitally, proving that it is possible to compete at the highest level of motorsport like Formula 1 with a car designed wholly in computer simulation.
"I am confident that we have made real progress with the MVR-02, producing a car with more downforce than the VR-01 and having made significant gains in terms of weight, stiffness and overall quality. It also provides a good basis for development over the course of the season," added Nick Wirth, the team's chief designer. "As ever, the regulation changes presented some interesting challenges, in particular the introduction of a hydraulically actuated moveable rear wing. So we start 2011 as we mean to go on--rather more ahead of the game--by going testing in Jerez this week with proven parts."
Continue reading below ↓
Recommended Videos
Photo from Virgin Racing F1's Facebook page