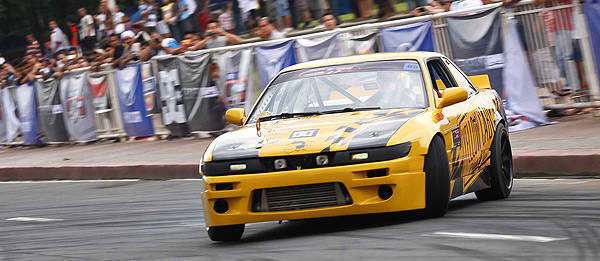 The fourth round of the 2012 Lateral Drift Championship Series heads to Marikina this Saturday, September 29.
To be held in front of the Marikina City Hall, the venue is where the city holds its annual Christmas tiangge. This weekend, however, it will feature a track layout that will allow the drifters to take their cars up to third gear before drifting them at speeds of as high as 80kph.
Coming into the fourth round, 2011 Pro Class champion Audel Sison is in the lead with 308 points with five-time Pro Class champ Alex Perez trailing him by 51 points. Shadowing both champions in third place is Formula Drift Asia veteran David Feliciano with 251 points.
In the amateur division, Jet Mathay will look to increase his 37-point lead over Rad Albano's 272 points. Fighting to protect his third-place position is Tintin David with 218 points against Robert Tan's 214 points.
The fourth round of the 2012 Lateral Drift series will start at 1pm. Admission is free.
Continue reading below ↓
Recommended Videos