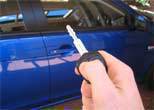 Yes, you read it right--1972. Back when perhaps only a handful of people actually owned cars and you can easily spot a stolen one. Anyway, our lawmakers are now moving to declare car theft as a non-bailable crime following the spate of carjacking incidents that resulted in the death of three people.

Here are the latest bills filed at the House of Representatives, which should make would-be carjackers think twice before doing the deed.
Which bill do you think would effectively help reduce or even eradicate carjacking in the Philippines?
✓
House Bill 1400, which seeks to amend the nearly four-decade old anti-car theft law by increasing penalties for car thieves. Filed by Rep. Rufus Rodriguez of the second district of Cagayan de Oro and Rep. Maximo Rodriguez of Abante Mindanao party-list gro
✓
House Bill 4003, which seeks to impose the penalty of reclusion perpetua on the guilty party. This means a convicted person cannot be considered for pardon or parole until after 30 years of the sentence has been served. It also sets the maximum period of
✓
House Bill 4033, which seeks to impose a punishment that depends on the gravity of the act. A car thief stands to serve 23 years and one day to 43 years in jail when car jacking is committed by means of violence against any person or force upon things whi
✓
House Bill 4043, which aims to increase the penalty for car theft by imposing a minimum penalty of twenty years and one day of imprisonment for those found guilty of the crime. The bill also provides that that any person charged with car theft shall be de
✓
House Bill 3996, which urges police authorities to intensify their campaign against carjackers. It also calls for authorities to go after the protectors of carjackers who are working in the government.
✓
All of the above. And soon, please.
Photo from Wikimedia Commons