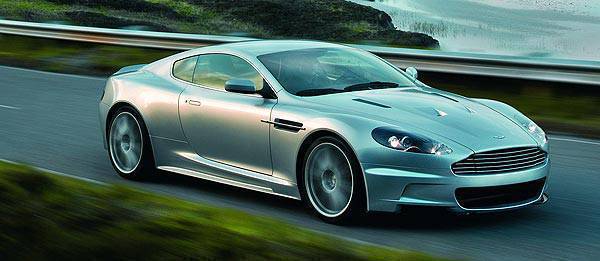 For the fourth time in five years, Aston Martin has been named as the coolest brand in the United Kingdom by CoolBrands, an annual initiative listing the UK's coolest brands since 2001.
"Aston Martin's sleek, polished and sexy cars ensure the brand continues to dominate the list of the nation's coolest brands, as judged by experts and consumers alike," said Stephen Cheliotis, chief executive of The Centre for Board Analysis and chairman of the CoolBrands Council. "Traditional favorites continue to challenge new, cutting edge brands."
Aston Martin beat some of today's top design-driven brands like Apple and Bang & Olufsen, as well as other car brands like Ferrari which was ranked at ninth and Mini at 16th.
With the four-door Rapide officially going on sale this year, the first units of the limited-to-77 One-77 being delivered to its owners next year, as well as the brand's very first foray into city car territory with the Cygnet concept, Aston Martin could very well be named the coolest brand once more next year.
Other car brands that made it to CoolBrands' list are Alfa Romeo, Audi, Bentley, BMW, Jaguar, Lamborghini, Land Rover, Lexus, Lotus, Mercedes-Benz, Porsche, Range Rover, Rolls-Royce, and Smart Car.
Continue reading below ↓
Recommended Videos
Only nine of the 17 CoolBrands-recognized cars are available in the Philippines. If you were to choose the coolest automotive brands sold here, what cars would be in your list?