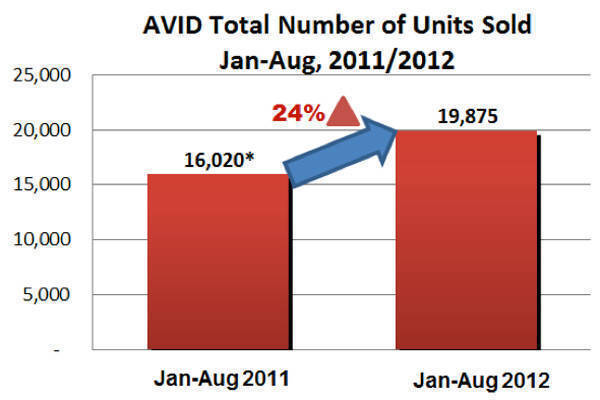 Members of the Association of Vehicle Importers and Distributors (AVID) continue to have a strong selling year with the August sales figures officially out. According to a statement provided by the group, its members have collectively sold 19,875 units so far this year, a growth of 24 percent compared to the 16,020 units they managed from January to August last year.
The tally was driven by 12,049 passenger cars, up 50 percent versus 8,047 last year.
For the month of August alone, AVID members sold a total of 1,858 units, representing a 1.8-percent uptick compared to the same month in 2011.
As for the individual sales breakdown, the figures are as follows: Hyundai, 1,454 units; Chevrolet, 165 units; Subaru, 160 units; CATS Motors (Mercedes-Benz and Chrysler/Dodge/Jeep), 52 units; Volvo, 14 units; and Mini, 13 units.
Continue reading below ↓
Recommended Videos