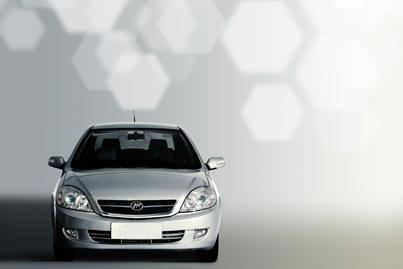 There's a saying that goes: "One bad apple spoils the whole barrel." But conversely, can one good apple salvage the bunch? If you are wondering what we're talking about, put that line of thinking into the context of the so-called Chinese invasion of our car market the past two years. Their arrival was met with mixed (and somewhat emotional) reactions from the motoring community.

One camp rejoiced for the cheaper alternatives to Japanese-made metal. Another camp criticized the Chinese brands for their lack of build quality, reliability and passenger safety. Both sides have valid points. Surf the Internet and there are pages and pages of debates on whether to take the plunge or not. But for a good gauge of how the newcomers are doing, all one has to do is look at what's on the road. Judging by the number of Cherys and Chanas I see, Chinese cars still have a long way to go before they gain respect in the Philippine arena. At least, the two pioneer brands have already laid the groundwork-if a bit shaky. And that's saying it nicely.

Enter Lifan, the Chinese car manufacturer that took its sweet time before attempting to penetrate the Philippine market. Ravinian Distributors Inc. (RDI), the sole distributor of Lifan in the country, resisted the urge to ride the first wave, and that alone merits applause.

"Lifan Cars was offered to us as early as 2006," explains RDI's affable president, Nelson Ong. "We have been going to China for the past two years, visiting the plant and the company. It was in 2007 that we really started talking seriously to Lifan Cars China to be distributors of the brand in the Philippines."

According to Ong, there was logic to why they didn't jump on the bandwagon in 'lucky' 2008 even as the other brands did. "This is a car business. It isn't an ordinary store that you are going to open, so you have to be very careful. We had to observe the culture. There was fear. We observed the company for a year, until we decided okay na."

Haste really does make waste. The other brands might have haphazardly rushed into the Philippines without proper preparation.

Executive vice president and general manager William Agcaoili shares more insight: "The cars arrived in the middle of 2008, but we were in no rush to launch the brand to the public. There were a lot of things that we still had to prepare-like the showroom, since this will dictate the tempo nationwide. We didn't want a hole in the wall, or a tent. The Lifan Cars Philippines showroom on West Avenue, Quezon City, is the model for future dealerships."

Indeed, the dealership looks the part.

Agcaoili also tells me that Lifan isn't just about the car, but also the ownership experience. Everything that the company does follows a 'formula for success'. The executives of Lifan Cars Philippines obviously spent time observing their direct competitors and learning from their mistakes. At the center of this success formula is the first Lifan to be made available to us-the 520 sedan that you see here.

Build quality is a major selling point. I think it was assumed by Chinese marketing whizzes that our countrymen would fall head-over-heels for an inexpensive car, regardless of how it was put together. As it turns out, we are actually more discerning than what the rest of the world takes us for. Duh?

Quality ranks very high in our book. And after-sales service is also very important. What is the point of buying a car if you can't get decent service-even if the replacement parts are as cheap as they come? Trust me. I've picked and driven all of the less-than-desirable apples, and my unbiased conclusion remains the same: Go Chinese and you get what you pay for. Yes, even if these are automobiles and even if we must never put them in the same basket as knockoff wristwatches and pirated CDs and DVDs.

This is where Lifan has an edge. It seems that in its class, it is the one company that invests in technology. Rick Wong, assistant to the general manager of Lifan Cars China, gives me a little history lesson. "Lifan is number one in China for motorcycles," he tells me. "The Lifan group was established in 1992. We started with motorcycle engines that we supplied to other companies. In 1996, we started producing the whole motorcycle. In 2001, we entered the automotive industry with passenger cars, buses and light trucks. With cars, Lifan is number four in the Chinese domestic market. But overseas, Lifan is number three among the Chinese brands."

The company's young age seems to be working for the brand. Rick admits that they are the youngest in the automotive manufacturing field in China, but they have a very clear strategy: to build the best-quality Chinese cars. "As a privately owned company, our reaction speed is the fastest in China," he claims with conviction. "With our 520 model, we offer the best package."

And what a package it is-even considering it hails from China. Upon closer inspection, the build quality is top-notch. There are no loose door handles and badges; doors close with a solid thud; and the bodywork is very tight. The materials used may not have the specifications of what we expect from Japan, but there is no doubt that everything is put together solidly and without any apparent haste.

I always check the feel of the transmission whenever I get my hands on a Chinese car, and by far the 520's has been the most solid one. And while driving the 1.6-liter LX variant, I was surprised at the power delivery and sturdy construction. This car comes somewhat close to what you've gotten used to with Japanese (or Korean) cars. It even has a host of standard safety and convenience features that include airbags, ABS, EBD, a brake-abrasion warning lamp, side-mirror lamps, and foglamps. Let's not forget the use of a beam suspension at the rear to free up space for passengers. The trunk is also cavernous to say the least. Who would've thought that a sedan in this price range could have so much space? It makes you want to forget the tiny, super-economy mini hatches plying our streets. Plus, the 520 is better built.

The 1.6 LX is priced at P588,000, while the 1.3-liter LX and 1.3-liter DX can be had for P528,000 and P488,000, respectively. This isn't bad at all, considering the features. Tempting financing schemes are also a major draw.

"With the ongoing financial crisis, price is now even more a major consideration for any company or individual," Agcaoili points out.

"Opportunity-wise, I think this is the time for us," adds Ong. "After three years of monitoring and observing, it is now our time. Hinog na. There's a crisis, but we see this crisis to be a blessing in disguise. Why? Because the prices of Japanese cars are going to get higher, so people will start looking for more affordable cars. And here comes Lifan Cars with good quality and good safety features-and many amenities. We think it is now our time."

The figures are conservative, but Ong targets 800 unit sales for 2009. More models will be coming in throughout the year, so we can expect a Lifan car for every need-even in the luxury segment. More dealerships will also be opened if the industry embraces the brand. Only time will tell, but for the most part, Lifan and its team here seem to have their act together.

"Of course, we wish the other Chinese manufacturers well," Agcaoili clarifies as I wrap up the interview. "Lifan's entry is not to compete with anyone, but to provide choices for our clientele. Representation is still lacking for China-made vehicles in this country. We want to offer high-quality vehicles at affordable prices. We believe that is a very good entry point for us. Lifan is available in 50 countries abroad, and we are happy to be an addition to the long list of Lifan distributors. Prospective buyers will be surprised that there's a very good Chinese car in the Philippines."

Let's see if Filipinos will bite this apple.


ADVERTISEMENT - CONTINUE READING BELOW ↓