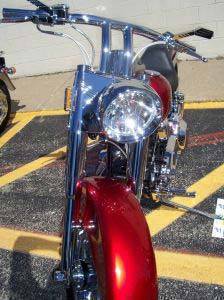 Children aged 12 years and below may soon be banned from riding motorcycles if a bill filed by Senator Vicente Sotto III is passed into law.
Sotto's Senate Bill 2609 prohibits any individual from allowing children aged 12 years and below from riding on the pillion seat--the seat behind the motorcycle rider--whether on a public or private road.
The actor-turned-senator said allowing children to ride on the pillion seat is considered reckless potentially endangers the lives of kids.
"Children are extremely vulnerable and at risk when riding at the backseat of a motorcycle," Sotto said. "Because of their tender age, their reflexes are different from adults and they may not be able to react rightly to some situations, thus their reactions may result in a situation that could cause them to fall and suffer injury or even death."
Sotto added, however, that the prohibition will not be applicable if a motorcycle is the only means of reaching a hospital or if it is the only possible means of transportation particularly in remote areas and there is no considerable vehicular traffic.
If the bill is approved, a first-time offender will be fined P5,000. A second offense carries a fine of P10,000, while the third and succeeding offenses are penalized with a P20,000 fine.
Sotto is not the only lawmaker who is actively looking after the safety of children while on the road. In August, Senator Ramon Revilla Jr. also filed a bill that seeks to ban children seven years old and below from riding motorcycles.
Photo from SXC.hu