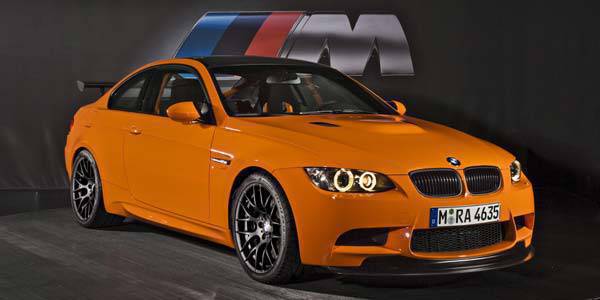 BMW M, the tuning subsidiary of BMW, has revealed the most potent road-going M3 to date--the M3 GTS.
The M3 GTS is a stripped-out, lightweight M3 with track-ready exterior. From the flared fenders to accommodate the wide-track 225/35 front and 285/30 rear tires to the adjustable front splitter and rear wing, the M3 GTS is all business on the tarmac.
To help lower its center of gravity, the M3 GTS not only takes a page off of the M3 CSL's book by copying its lightweight carbon fiber roof; it also has a lighter, titanium rear silencer for its exhaust and lightweight parts for interior and insulation.
Continue reading below ↓
Recommended Videos
Subtracting amenities like airconditioning, navigation, radio, and even the entire rear seat as well as using a Macrolon rear windscreen helped bring the M3 GTS' weight down to just 1,490kg (3,285lbs), around 419lbs less than the stock M3 coupe's portly 3,704lbs curb weight.
The car comes with an emergency cut-off switch, fire extinguisher, a roll cage and six-point safety harnesses. Helping haul the M3 GTS to a stop are six-piston brake calipers up front and four in the rear.
Under the bonnet, the M3 GTS carries a powerplant based on the current BMW M3 S65 V8 engine. This one, however, is boosted from the stock 4-liter to 4.4-liters with a power output somewhere near 450 brake horsepower.
"The BMW M3 GTS is a response to frequently expressed customer wishes," said BMW M chief executive Kay Segler. "This M3 is even hotter: lower weight, more power--including an increase in capacity--and lots of technical details which were only previously available on the tuning market, if at all."
Germany gets dibs on the M3 GTS with delivery scheduled to commence in May 2010 with a sticker price of 115,000 euros (roughly P8.1-million) before taxes.