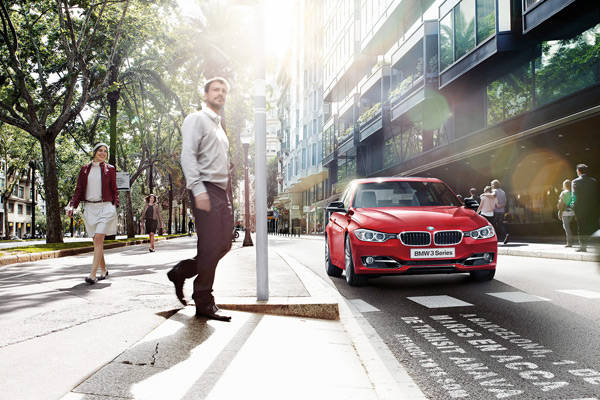 If you're aspiring to drive a BMW, you have another option to get your hands on one. Asian Carmakers Corporation (ACC)--BMW's official distributor in the country--is now offering FlexiLease, a leasing program that is open to not just corporate clients but also to individual customers. As such, it may be the first of its kind in the country.
Other mature markets such as the United States have been using leasing programs, according to Glen Dasig, ACC executive director of sales and marketing. At an intimate press conference yesterday, the ACC executive outlined the trends that show the country's automotive market may be ready for car-leasing programs. On top of the trends list is the credit boom or increase in automotive loans that began in 2005. This has resulted in huge cash flow in banks. The country's strong economic performance is also a market indicator.
Perhaps most important, the Bureau of Internal Revenue's latest ruling, Revenue Regulation No. 12-2012, makes FlexiLease a timely offering from ACC, as leased cars--even those whose tag price exceeds the P2.4-million cap--qualify as deductible expenses from one's taxable income.
ADVERTISEMENT - CONTINUE READING BELOW ↓
"Today is the most appropriate time," said Dasig.
A partnership program of ACC and Asia United Fleet Management Services, the FlexiLease program has the following features:
* Minimal 10% deposit;
* Operating lease (the "off-the-books" type of lease and not the lease-to-own type);
* 24-month and 36-month lease term options;
* Monthly fees that cover comprehensive insurance, LTO registration, and BMW standard maintenance services;
* Fast lease application processing (five working days for individual customers and seven working days for corporate clients).
With FlexiLease, the initial cost that the customer pays is a refundable 10% guarantee deposit and a one-month cash-advance rental fee. Since the customer is technically not making a purchase, the customer doesn't need to pay for chattel mortgage. The leasing program may help corporations and professionals lower balance sheet liabilities since monthly payments are typically classified as rental expenses in the income statement. Thus, customers get tax benefits because the lease payments are tax-deductible.
ADVERTISEMENT - CONTINUE READING BELOW ↓
Recommended Videos
ACC's new financing option is named as such because it offers flexibility. At the end of every lease term, the customer has three options:
1. Return the car and use the deposit to begin a new lease term for another brand-new BMW unit;
2. Renew the lease contract for another term; or
3. End the lease term and return the car to the dealership.
So, should every BMW enthusiast scrap bank loan from their purchase options? Well, no. Instead, car buyers should examine their needs and wants. If you're the typical Filipino car buyer who wants the car's official receipt bearing your name, this program may not be for you. If you're the car shopper looking for a car for keeps, FlexiLease may also not be your best option. However, if you are not sentimental about a car and are looking at changing cars every two or three years, FlexiLease may be your best bet and can help you save in the long run.
ADVERTISEMENT - CONTINUE READING BELOW ↓
"We are giving our customers other options of getting a BMW car in addition to bank financing," said ACC president Maricar Parco. She explained that ACC has had customers inquiring if they could trade in their BMW car so they could get a newer BMW unit equipped with new features.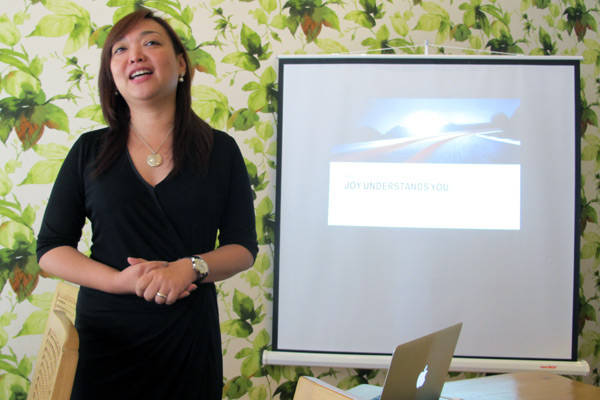 ADVERTISEMENT - CONTINUE READING BELOW ↓
Should you lease or should you buy?
Leasing
Buying
Leasing is usually for short-term ownership.
Buying is better for long-term ownership.
The lease company (AUFMS, in this case) owns the car and loans it to the customer.
The customer owns the car and can sell it for its depreciated value.
At the end of the lease term, customer can turn in the car for another unit, re-lease for additional term, or turn in the car and walk away.
The customer pays for chattel mortgage fee, registration fees, annual insurance coverage and maintenance services.
Lease monthly payments are usually 20% to 55% cheaper than financing payments.
Monthly payments are determined by the total value and interest rate of the vehicles (if financed).
The monthly payments are inclusive of taxes.
The customer covers service costs when the vehicle is out of warranty.
Depending on the type of lease, monthly fees can cover insurance, registration and maintenance services.
Rates are determined by the depreciating factor (residual value).
Leasing is usually devoid of any costs on out-of-warranty coverage.
If you're considering leasing a brand-new BMW car, check out this sample computation:
| | | | |
| --- | --- | --- | --- |
| BMW 318d | Lease | Loan | Savings |
| Car cost (BMW 318d) | 2,990,000 | 2,990,000 | |
| Term | 36 months | 36 months | |
| Guarantee deposit/down payment | 299,000 | 598,000 | |
| Mortgage cost | None | 39,387 | |
| Insurance cost (3 years) | None | 134,550 | |
| Registration cost (3 years) | None | 14,950 | |
| Docs stamps (PN) | | 16,500 | |
| One-month advance rental | 58,728.98 | 80,397.78 | |
| Initial cash outlay | 357,728.98 | 883,784.78 | 526,055.80 |
| Monthly rental/installment | 58,728.98 | 80,397.78 | |
| Total monthly payments | 2,114,243.35 | 2,894,320 | 780,076.65 |
| Total cash out | 2,471,972.33 | 3,778,104.78 | 1,306,132.44 |
| Deposit refund | | | 299,000 |
| TOTAL SAVINGS | | 1,495,000 | 1,605,132.44 |
In essence, what this means is that your savings of P1.6 million (in this example) when you avail of FlexiLease, is still more than the depreciated value of the car after three years (P1.5 million in this case).
Given this computation, would you be open to leasing a BMW car?