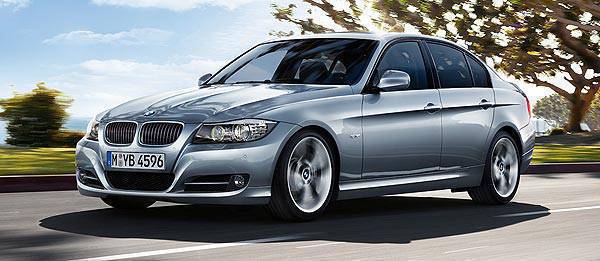 Asian Carmakers Corp., the exclusive distributor of BMW vehicles in the country, is offering the entire BMW lineup with zero interest and zero payment for up to 18 months.
The BMW Zero Payment Plan is being offered to car owners who are willing to trade in their vehicle at an authorized BMW dealer. If the appraised value of the used vehicle covers at least half the value of the BMW car a buyer wants to purchase, it may be traded in and cover a 50-percent deposit for the brand-new BMW. If the appraised value costs less than half of the BMW vehicle's price, the buyer has the option to cover the difference with cash to qualify for the BMW Zero Payment Plan promo.
Buyers who qualify for the promo are just required to leave a post-dated check dated to 18 months after the purchase at zero interest.
"We want more people to enjoy BMW, which is why we came up with a program that is made this simple and straightforward," said Jay Cruz, sales director of Asian Carmakers. "Clients can visit any of our dealerships to have their vehicles appraised. Our BMW dealers are ready to offer the highest appraisal for any make or model you might want to trade-in."
ADVERTISEMENT - CONTINUE READING BELOW ↓
The BMW Zero Payment Plan covers the entire BMW product range offered by Asian Carmakers, from the subcompact 1-Series, the compact 3-Series, the new midsize 5-series, and the flagship luxury model the 7-Series. Also covered are BMW's Sports Activity Vehicles, the X1, X3, X5, and X6 as well as the German brand's sports-oriented cars like the Z4 and the powerful M models.
ADVERTISEMENT - CONTINUE READING BELOW ↓
Recommended Videos