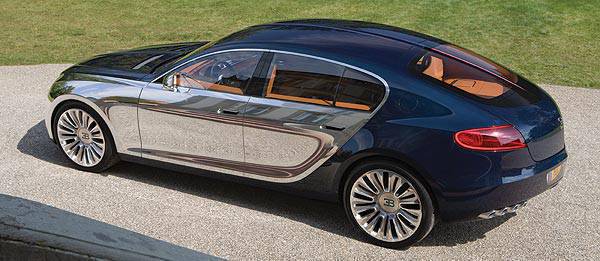 Bugatti is reportedly working on the production version of its 16C Galibier sedan after parent company Volkswagen AG gave the French car brand the go-signal to do so.
The news on the four-door Bugatti sedan was reported by Bloomberg.com, which cited two sources familiar with the project. The sources, however, requested anonymity as plans for the vehicle are supposedly still private.
The same two people added that Wolfgang Duerheimer, the new boss at both the Bugatti and Bentley offices, has been pushing Volkswagen officials to approve the production of the Galibier shortly after assuming his post in February.
With Volkswagen agreeing to Bugatti's plan to build the Galibier, the French car brand will reportedly have to refit its Molsheim plant in France to accommodate the Galibier. The Molsheim plant builds the Veyron.
This would push back the deliveries of the ultra-luxury sedans to its customers to either 2013 or 2014, the two people familiar with the subject added.
The Galibier premiered as a concept car in March 2010 at the Geneva Motor Show as a styling exercise by Bugatti to mark its centenary anniversary. It will utilize the same W16 engine used by the Veyron and can reportedly run on biofuel as well as gasoline.
Continue reading below ↓
Recommended Videos
[gallery]861[gallery]