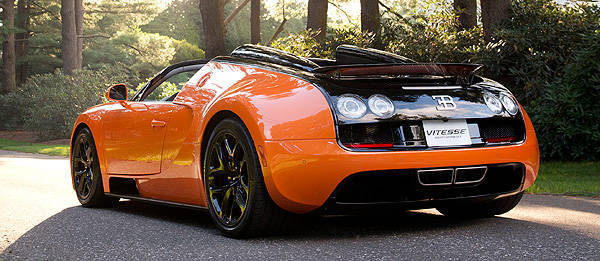 With Auto Shanghai 2013 just over a week away, Bugatti has announced on its Facebook page that it will share "the latest example of exceptional Bugatti performance" in the next few days.
Could this be an all-new product from the French car brand or a new Veyron variant? The speculation of Bugatti's followers on its Facebook page is that it's an even more high-performance variant of the Veyron, and they may be right as international automotive news outlets are saying that the car is the Veyron Grand Sport Vitesse World Record Edition.
If so, we figure this is just Bugatti's way of saying that, while the Veyron may have lost the world land-speed record for production cars, it still has the title of the world's fastest convertible.
In any case, we'll just have to wait for the car to be revealed in the next few days.
ADVERTISEMENT - CONTINUE READING BELOW ↓
ADVERTISEMENT - CONTINUE READING BELOW ↓
Recommended Videos