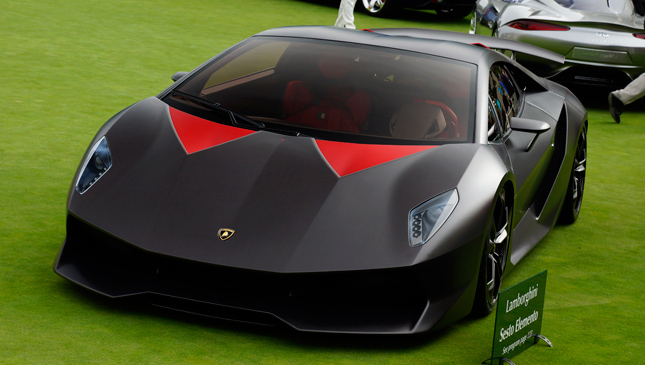 It has often been said that cars aren't a wise investment. It's no secret that a new car will depreciate by roughly 15-20% the moment you drive it out of the showroom. Of course, there are exceptions to this rule. Some cars, such as exotic marques, appreciate over time.
You may recall our feature on Mr. Bean's McLaren F1 skyrocketing in value when he finally let go of it. Apparently, the comedian isn't the only lucky supercar bloke out there. There's one particular fellow who may just be as fortunate, as he is asking for a princely sum for his exotic--and he may just get away with it, too.
According to WorldCarFans.com, the particular car is no less than a Lamborghini Sesto Elemento. While Lambos are already a special breed, the "Sixth Element" is even more so for quite a few reasons. First seen at the 2010 Paris Motor Show, only 20 units were produced when it came out the following year.
Underneath its svelte body throbs the heart of a true beast: a 5.2-liter normally aspirated V10 that produces 570hp and 540Nm. All that juice is transferred to the drive wheels via a six-speed automatic gearbox with paddle shifters. All this might be standard fare for any modern supercar, but keep in mind that this Lambo only weighs a featherlight 999kg.
Continue reading below ↓
Recommended Videos
Thanks to the extensive use of carbon fiber (hence the name, with carbon being the sixth element of the periodic table), the Sesto Elemento is capable of hitting the 100kph mark from a standstill in a blistering 2.5 seconds, and will go all the way to a top speed of 300kph.
When the owner took delivery of the car, he paid 2 million euros (P99.9 million). But since he has never used it, he can (and did) add a million-euro premium on his rare automobile. With this unit being the only one for sale in the world, the seller believes the 3-million-euro (P149.8-million) asking price is justified.
Want it?