Rejoice, luxury-SUV fans—the Lamborghini Urus has been unveiled in the Philippines during an exclusive event at Okada Manila. Top Gear PH was invited, and we were eager to see the model that Lamborghini claims is currently the fastest SUV on the planet.
Here are some specs: The Urus has 641hp and 850Nm of torque (available from 2,250rpm), and does 0–100kph in 3.6sec. Top speed is 306kph.
A version of the 4.0-liter twin-turbo V8 from the Bentley Continental GT and the Audi RS6, connected to an eight-speed automatic transmission and redlining at 6,800rpm, resides under the hood. You won't find a naturally aspirated V10 or V12 on loan from the Huracan or the Aventador, sadly.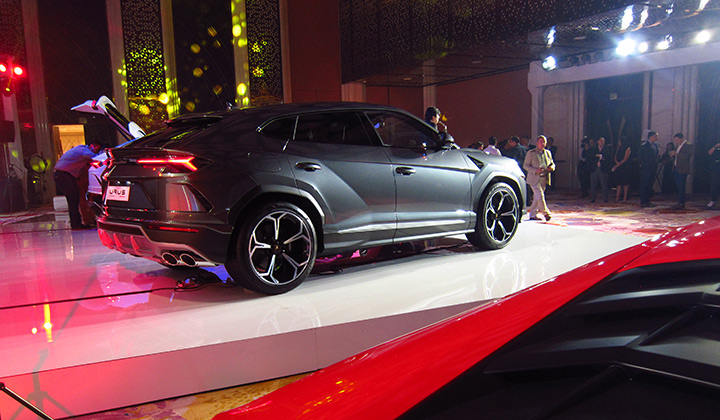 Continue reading below ↓
Recommended Videos
Until we get to drive the Urus on Philippine roads, we'll leave you with what our colleagues from Top Gear UK have to say about this engineering marvel: "We can admire what Lamborghini has achieved with the Urus. It has successfully beaten physics into a bloody pulp with the application of the very latest technology, and blended it all together to masterful effect. The way it tears up a racetrack has to be experienced to be believed. It's not playful or subtle, but brutally effective in a way your eyes tell you it shouldn't be. And then there's actual space inside, and the fact it does the boring everyday stuff with ease."
Congratulations, PGA Lamborghini Manila!