You've got to give credit where it's due: SsangYong's designs have come a long way since Rextons and Rodiuses of yesteryear. We'd go as far as to say that the all-new Korando—currently on display at the 2019 Geneva International Motor Show—is one of the nicest-looking crossovers around.
Now, the version we currently have here is no slouch, nor is it a strain on the eyes to look at. But it just falls short aesthetically compared to many of its rivals—lacking a little bit of pizzazz.
This is no longer the case with the crossover's latest iteration. There's an edgier vibe to the Korando now, and most of it has to do with the company's decision to ditch rounded-out proportions and a playful look in favor of bolder lines and a more serious demeanor.
Angrier headlights do the Korando quite the favor in the design department, as do the sloping roofline and the more aggressive fascia. The black plastic bits surrounding the exterior and large wheels also give the vehicle an appearance more akin to an SUV than a small crossover. Perhaps the only part of the car that looks familiar is the black plastic grille sitting in between the lighting units—a good thing, if you ask us.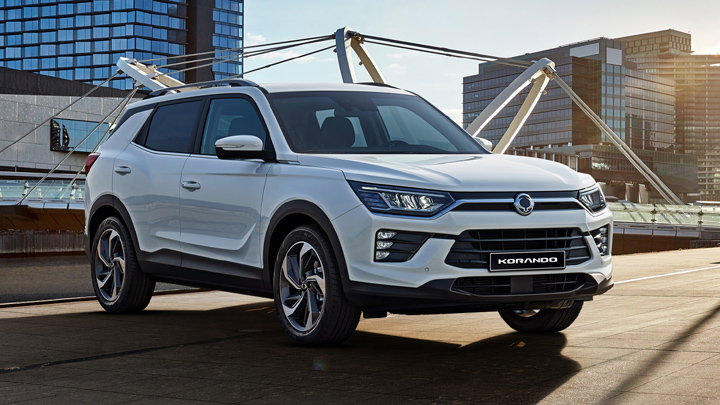 We're very happy to report that the interior has been overhauled, too. No more cringe-worthy faux-wood trim, and the dash now features a layout and components more suited to a modern car interior. There's a large Android Auto and Apple CarPlay-capable touchscreen infotainment system inside, too.
Two engine options will be available when the car hits the European market in mid-2019: a 1.5-liter turbocharged gasoline capable of 161hp and 280Nm of torque, and a 1.6-liter diesel with an output of 134hp and 324Nm of torque.
This is a good look for SsangYong, and we can't wait for the all-new Korando to land here (if ever). Cross your fingers, guys.