Prepare to make space in your lottery-win garage for one of the most multi-purpose vehicles money can buy. This is the Jeep Wrangler Outpost II from American Expedition Vehicles (AEV). It's an off-roading camper van, a wilderness-exploring survival capsule, and the most lifestyle-tastic mode of transport this side of a vegan on a fixie-bike.
First, the bad news: AEV stresses this is a one-off concept and won't be going into production. Sorry. Once you've digested what's been done to this Wrangler, you'll understand what a pity that fact is...
The front half is based on the outgoing Jeep Wrangler, which AEV wanted to pay a final tribute to. The 'JK' gen Wrangler, on sale since 2006, has been chopped and changed from behind the rear doors, losing the rear half of its passenger cabin and having the steel frame extended to support new living quarters.
Continue reading below ↓
Recommended Videos
AEV's founder Dave Harriton designed the on-board amenities, including the slide-out 50-liter fridge-freezer, which is mounted over a stove. Not normally the ideal place to put an appliance designed to keep things cold, but the idea here is to keep everything compact and slide cooking appliances out into the open once you've made camp.
Thin-gauge steel was chosen for the electronically extendable roof, and AEV secured it with custom hinges modeled on the Jeep hood hinges. Built right into the roof panel is a flexible 265-watt solar panel, which can provide power for the living quarters or even to start the engine if the battery plays up.
AEV says: "Harriton designed the roof angle for optimal charging in northern latitudes from Montana to Alaska: Parking the Outpost II facing west maximizes solar energy collection." That's some series geographical attention  to detail.
And yet, it now lives as company founder Harrington's office—all 600 custom-made parts of it. Surely there's got to be a bigger market than that for this MPV-camper-4x4-B&B?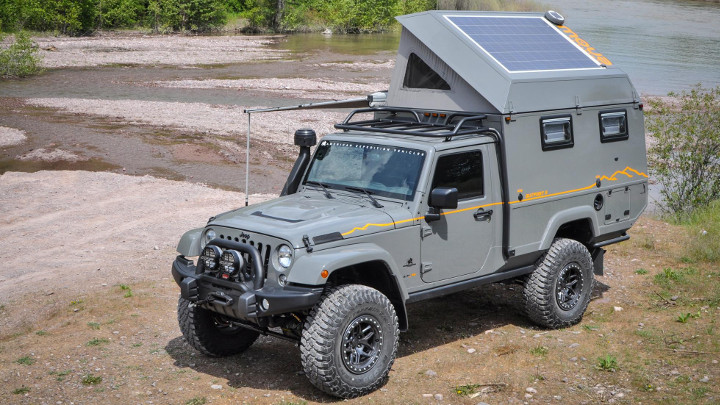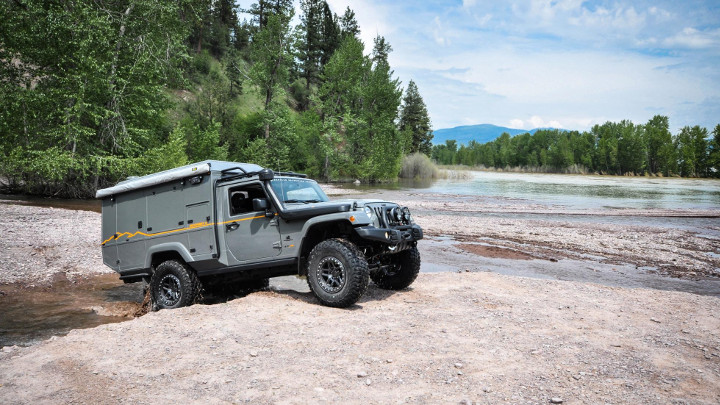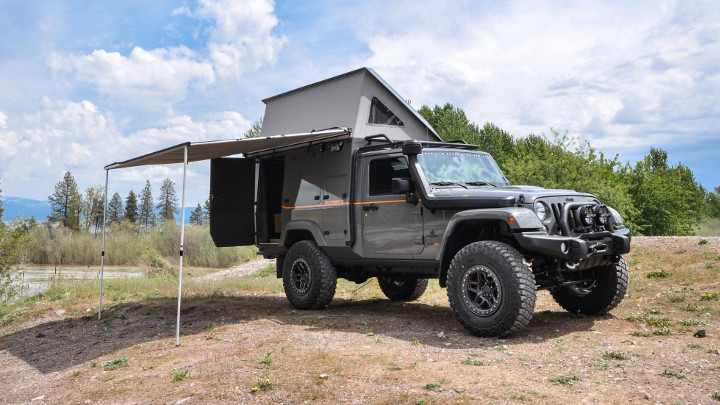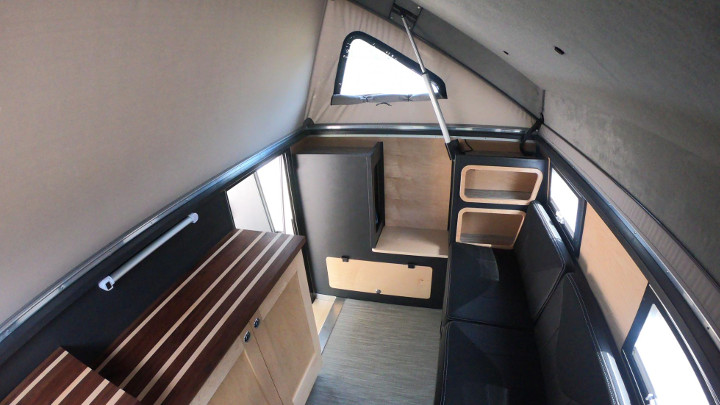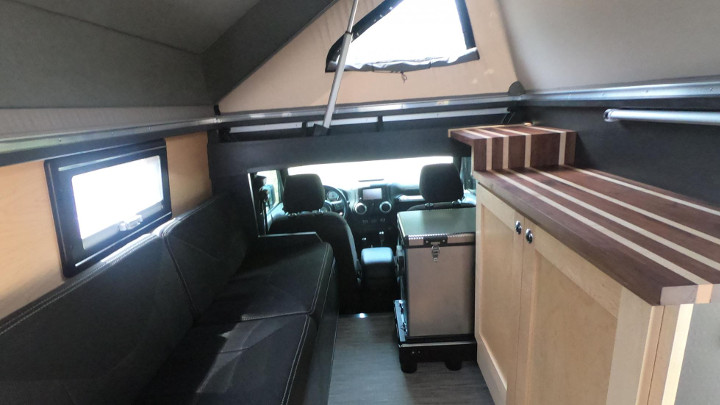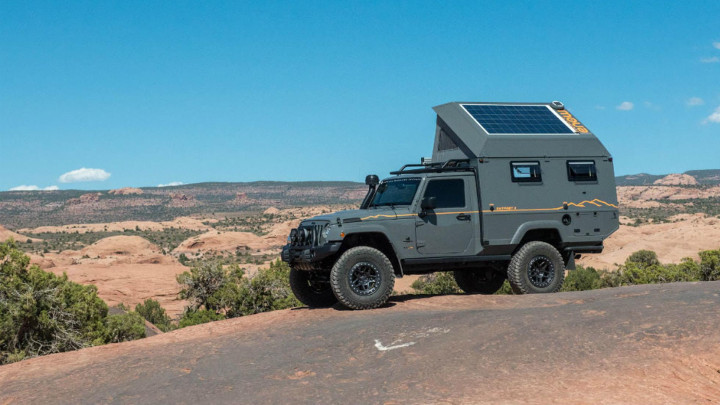 NOTE: This article first appeared on TopGear.com. Minor edits have been made.