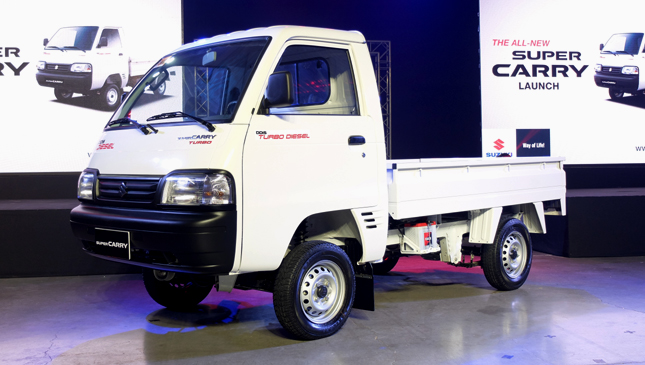 Cargo truck, mobile business, personnel transport and utility van--the Suzuki Super Carry is looking to be any one of these for medium businesses and aspiring entrepreneurs. The all-new light commercial vehicle was launched by Suzuki Philippines Inc. earlier today in a showcase of the Super Carry's many uses, applications and 'Swiss Army Knife' versatility.
ADVERTISEMENT - CONTINUE READING BELOW ↓
Four variants of the commercial vehicle were introduced to us during the launch: the base Super Carry Truck, Utility Van, Cargo Van and Jeepney Body. Also on display was the Suzuki APV Utility van, a commercial variant of the company's APV.
Suzuki Philippines general manager Shuzo Hoshikura explained the company's objectives in bringing the model to our market, chief among them to help small enterprises out by providing practical, affordable commercial transport. "We seek to help more businesses flourish and reach their maximum potential, and what better way is there than through this reliable workhorse," he said.
Powering the Super Carry is a Euro 4-certified 793cc turbodiesel engine capable of up to 32hp at 3,500rpm and 75Nm at 2,000rpm. The company says the mill averages up to 22km/L and is perfect for hauling goods at an efficient, fuel-friendly rate.
The vehicle also boasts a cargo bed that is 2,183mm long and 1,488mm wide for carrying goods. All in all, the Super Carry has a maximum payload of 745kg, including passengers. What's more, its relatively small wheelbase makes it easy to maneuver and position in tight spaces and traffic. Below are the official variants and prices:
ADVERTISEMENT - CONTINUE READING BELOW ↓
Recommended Videos
* Super Carry Truck – P479,000
* Super Carry Utility Van – P565,000
* Super Carry Cargo Van – P529,000
* Super Carry Jeepney Body – P550,000
* APV Utility Van – P630,000
In today's age of limited parking spaces and horrendous traffic, many businesses will go only as far as their vehicles. Small and medium-sized business operations in need of a trusty hauler might want to check out the Super Carry. As far as first impressions go, this is one versatile-looking commercial vehicle.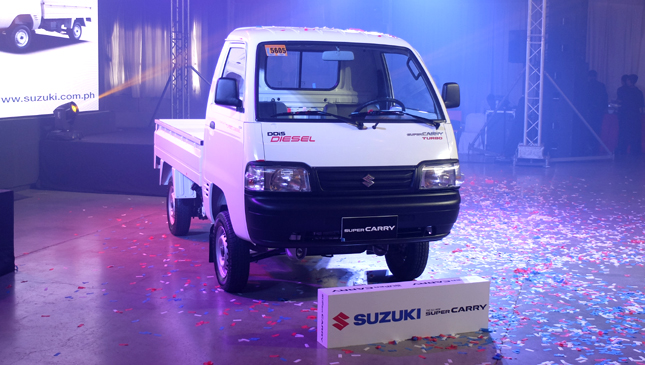 ADVERTISEMENT - CONTINUE READING BELOW ↓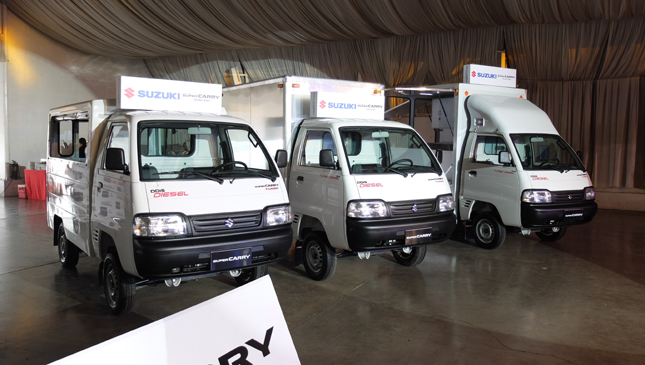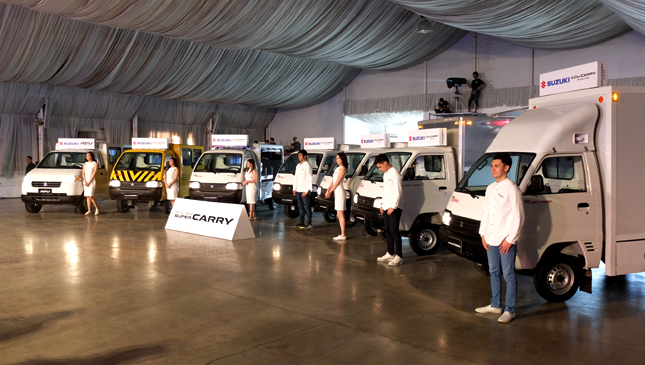 ADVERTISEMENT - CONTINUE READING BELOW ↓