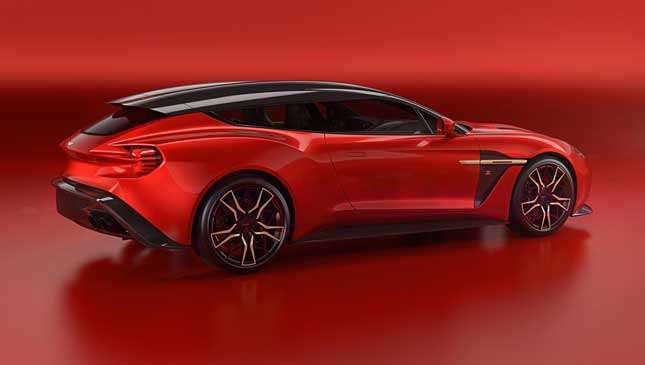 Earlier this year, Aston Martin was cruel. Earlier this year, Aston Martin revealed but one picture of a Vanquish-based Zagato Shooting Brake model. The side on profile looked fantastic and we needed more. As mentioned, we were cruelly denied.
Today, Aston Martin is kind, because we have more pictures of the Vanquish-based Zagato Shooting Brake, and it is good. As you know, it forms part of a burgeoning Zagato family (Aston and Zagato have a long and storied history), that now incorporates a regular Vanquish Z, a Vanquish Z Volante, a Vanquish Z Speedster, and this piece of excellence.
Continue reading below ↓
Recommended Videos
All of the Vanquish-based Zagatos–including this two-seat Shooting Brake–get the recent Vanquish S's underpinnings, though feature revised spring rates, retuned dampers, thicker anti-roll bars and revised hydraulic steering.
Then comes a 5.9-liter V12 with 592hp, a Touchtronic III auto gearbox and rear-drive. For this Shooting Brake, we get a powered trunk that opens up to reveal what we're promised is a nicely finished cabin area. There's even a luggage set promised. Though on these last points, Aston is again cruel because we have no pictures of the interior. Look closely at the photos though, and you'll probably make it out.
"Think back to the DB7 Zagato and DB AR1, or the V8 Zagato Coupe and Volante," Aston's Marek Reichmann explained earlier this year. "We've simply taken things a few steps further."
Steps in the right direction, faithful Top Gear readers. On a scale of 1 to 10, just how much of an 11 is this Shooting Brake? If you agree, you might still be in luck. Aston will only build 99 Vanquish Zagato Coupes, 99 Volantes and 28 Speedsters, which have all sold out.
But as of August 2017, the 99 slated Shooting Brakes were still up for grabs. You never know…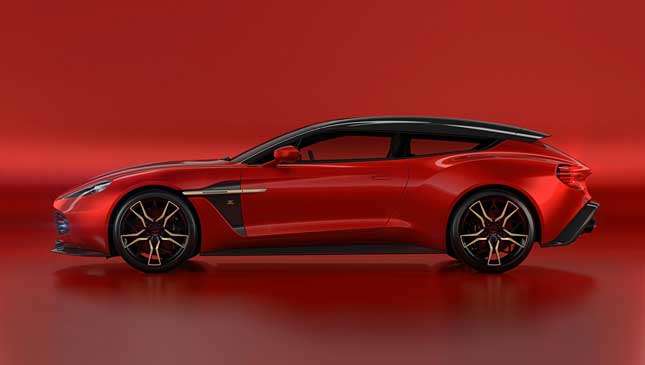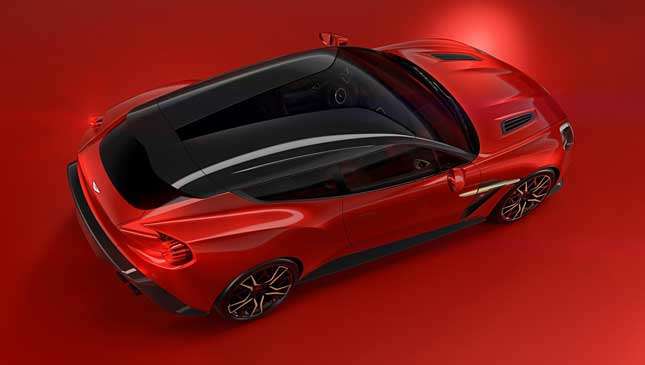 NOTE: This article first appeared on TopGear.com. Minor edits have been made.