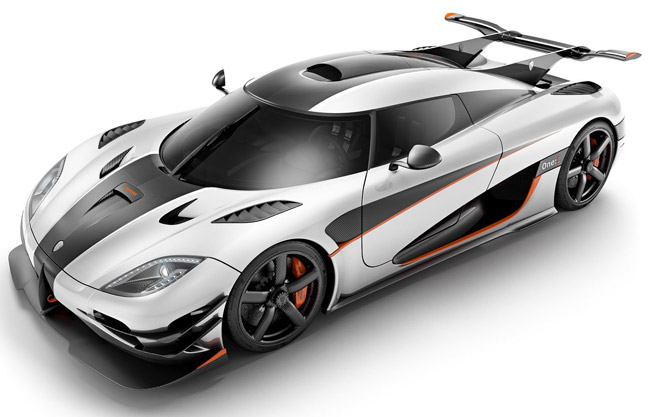 The car you see here--the Koenigsegg Agera One:1--is particularly special for two reasons. First, it is being touted by the Swedish carmaker as "the world's first megacar." Second, it is said to be the world's first production car to have a power-to-weight ratio of 1:1 (meaning that there's 1hp for every 1kg of the car's mass). If you know your car mechanics, you should realize this automobile promises to be insanely fast.
This is Koenigsegg's main attraction at the 2014 Geneva International Motor Show, as the company celebrates its 20th anniversary this year. The One:1, its maker claims, boasts 2g cornering capability using road-legal tires. It is also purported as being able to generate a downforce of 610kg at 260kph through the use of advanced body aerodynamics.
But the central story here is the fact that this 1,340kg car has 1,340hp. Imagine that. That's near Formula 1 territory--for a road-legal car!
ADVERTISEMENT - CONTINUE READING BELOW ↓
Among the special features of the One:1 are ride-height adjustment, variable spring ratios, independent left and right flaps under front splitter, hydraulically actuated rear wing, GPS-controlled predictive chassis and aero track mode, 20% lighter carbon chassis, 3G connection for telemetry, carbon-fiber racing seats, and titanium exhaust end piece.
According to Koenigsegg, the One:1 is expected to be "the world's fastest homologated production car with a simulated top speed of more than 440kph." The company adds that the One:1 program will be "fully pre-sold prior to introduction."
Perhaps you have some spare cash lying around somewhere?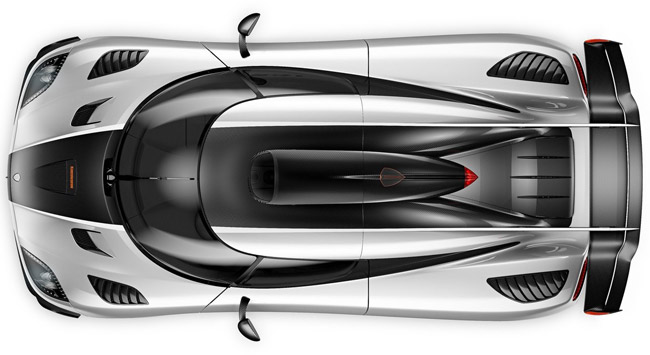 ADVERTISEMENT - CONTINUE READING BELOW ↓
Recommended Videos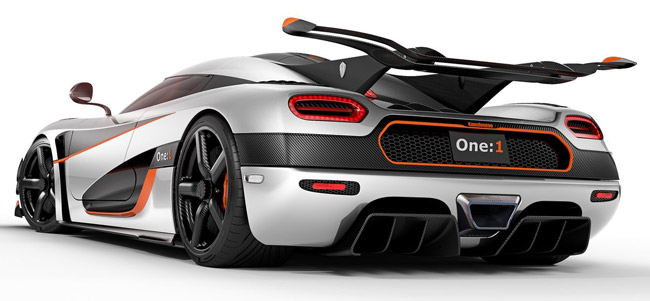 ADVERTISEMENT - CONTINUE READING BELOW ↓