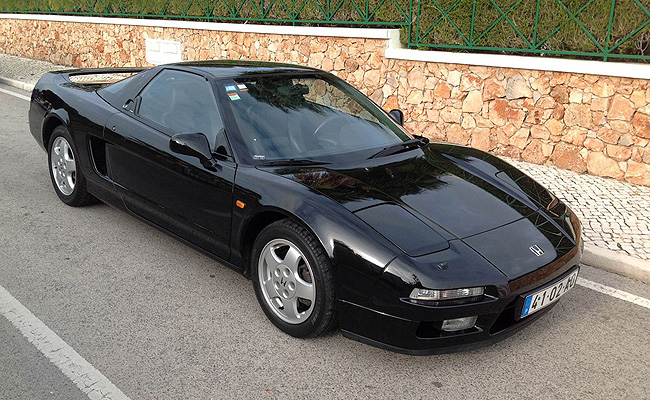 Do you want to own a piece of history? On February 22 and 23, you might have exactly that opportunity since Silverstone Auctions' "Race Retro & Classic Car Sale" will put under the gavel a 1992 Honda NSX owned by motorsport legend and three-time Formula 1 world champion Ayrton Senna.
According to the auction house, the car was bought by Antonio Carlos de Almeida Braga, Senna's manager and personal friend, for the driver to use when he visited his home in Portugal. After Senna's tragic death at the San Marino Grand Prix in 1994, the car was stored in the garage at Braga's home "where it was not allowed to be touched or driven by anyone." It was eventually sold to an unidentified buyer who kept it only a short time before being purchased by the current owner 17 years ago.
Senna's Honda NSX is clad in black, comes with a black leather interior and manual transmission, and has only 51,177km on its odometer. When Braga bought the car, he supposedly made sure it was set to the same specification that Senna chose for his own NSX--which was "regarded as the ultimate combination for the car." It's also a well-known fact that Senna was personally involved in the development of the NSX due to Honda's partnership with the McLaren F1 team at the time, a partnership that is set to resume again for the 2015 season.
Continue reading below ↓
Recommended Videos
"Very rarely does a car with such pedigree and provenance come to market, especially with such a powerful and personal link to arguably the greatest F1 driver of all time, and as such, we're incredibly excited to offer it for auction," said Silverstone Auctions managing director Nick Whale.
Silverstone Auctions expects Senna's Honda NSX to go for £75,000 to £85,000 (around P5.6 million to nearly P6.4 million). How much would you be willing to pay for this car?