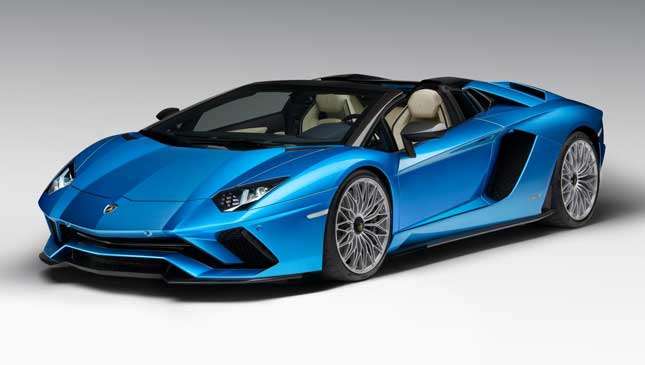 As night follows day, so Roadster follows Coupe. Today we bring you news of the upgraded Lamborghini Aventador Roadster—the Aventador 'S' Roadster.
As with any new car news this week—barring the new TVR of course—it'll be premiered in full at the Frankfurt Motor Show. We've got a few details to churn through, so let's get cracking.
First up, as with the Lamborghini Aventador S Coupe, power from the 6.5-liter naturally-aspirated V12 is up to 730hp. Think optimized valve timing. It's matched to a seven-speed 'ISR' gearbox and four-wheel-drive to record a 0-100kph sprint time of 3.0s—a tenth slower than the Coupe S. Mark that down to the additional 50kg of weight.
Continue reading below ↓
Recommended Videos
Flat out, it actually matches the Aventador S Coupe though, at 349kph. In any sane universe then, pretty bloody quick.
Second, and as with the Coupe S, it gets Lambo's four-wheel-steering system (originally debuted on the Centenario), said to give better low speed agility and high-speed stability. In the Coupe S, we tested this system and found it make the big Lambo much more alive; more alert and far more agile. It's matched to dynamic steering, new rear springs, revised kinematics, and a real-time variable damping setup to maximize and optimize various parameters that apparently need maximizing and optimizing.
ESC has been improved alongside the suspension rejig, as has the four-wheel-drive system to cope with rear-wheel-steer, and there's an active rear wing and improved aero all round that gives 130% more downforce over its predecessor. As mentioned, if the Aventador S Coupe is anything to go by, it gives the big lug a new lease of life.
There's lots of Alcantara and leather inside, gloss carbon fiber, those two 6kg roof panels that store under the hood, and the option to go nuts with Lamborghini's Ad Personam department. Wheels? Massive. 20s up front, 21s at the back, wrapped in Pirelli P Zeros developed specially for the S Roadster. You'll also spot the revised front bumper too; much more aggressive, and identical to the Coupe S.
So how do you like your Lambo, topless or not?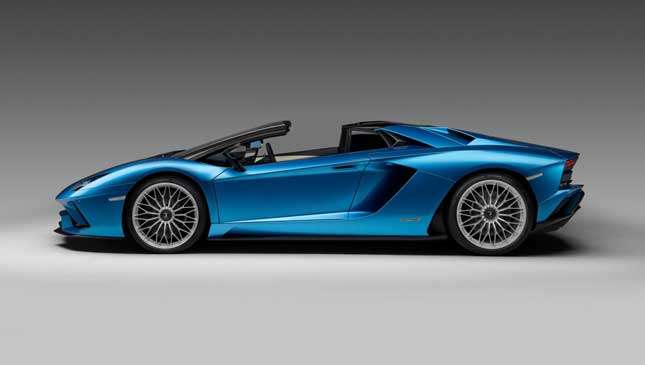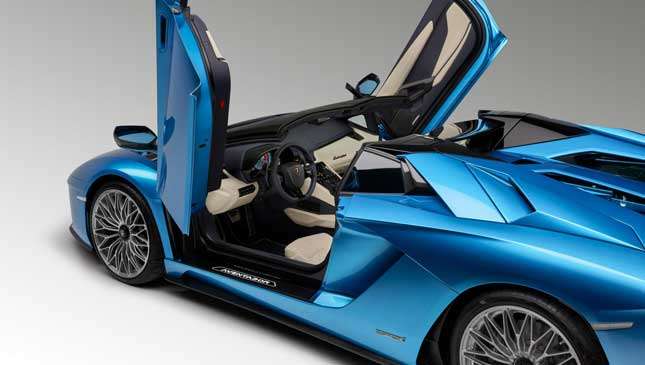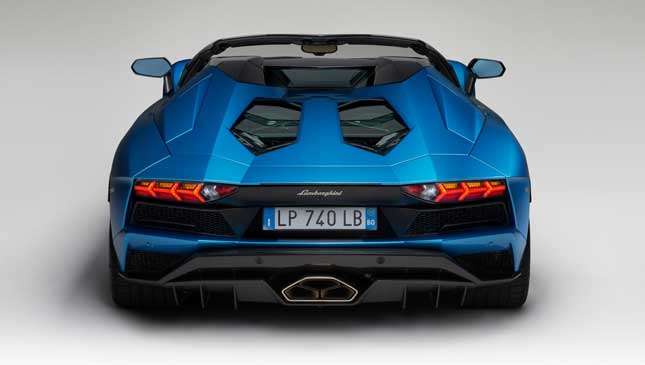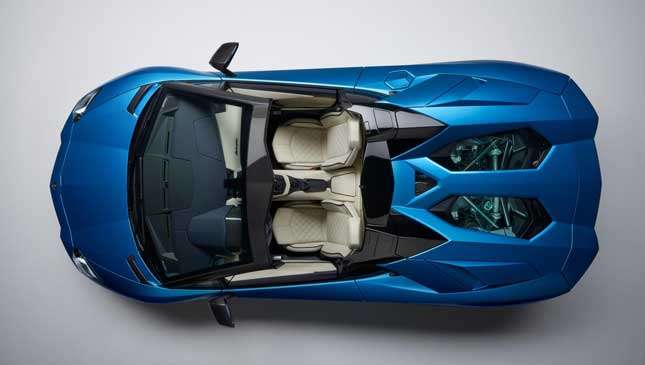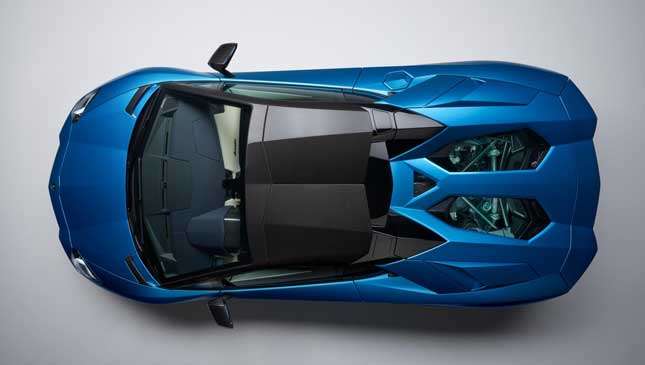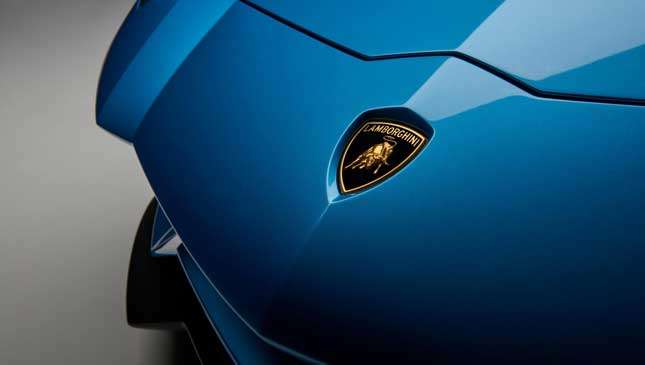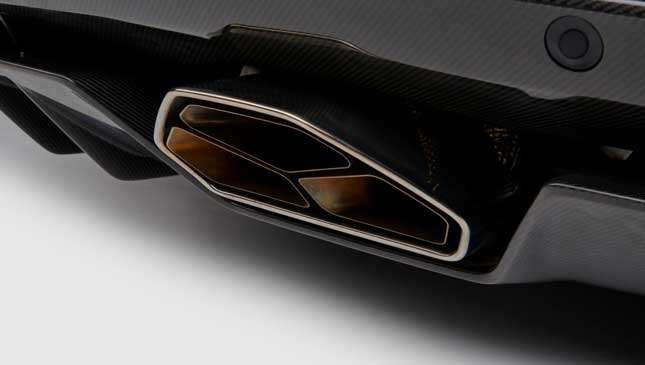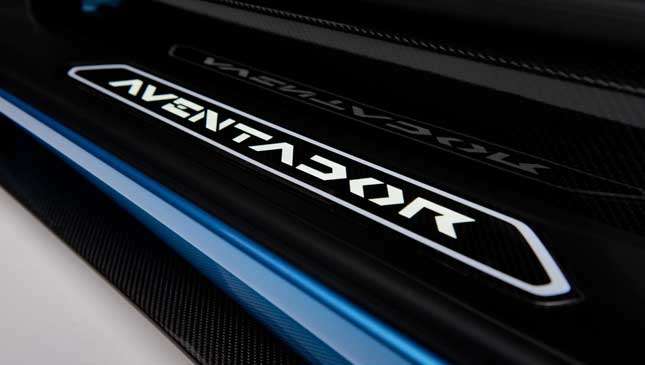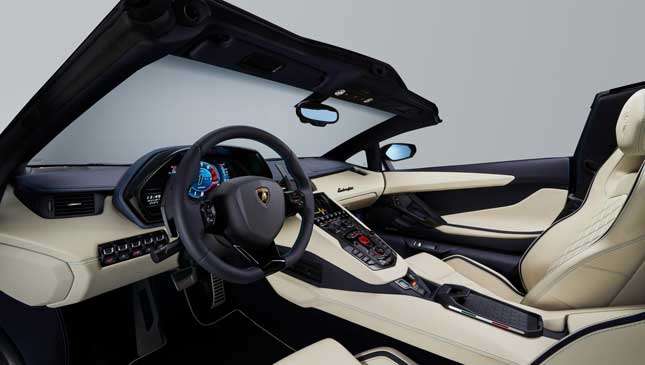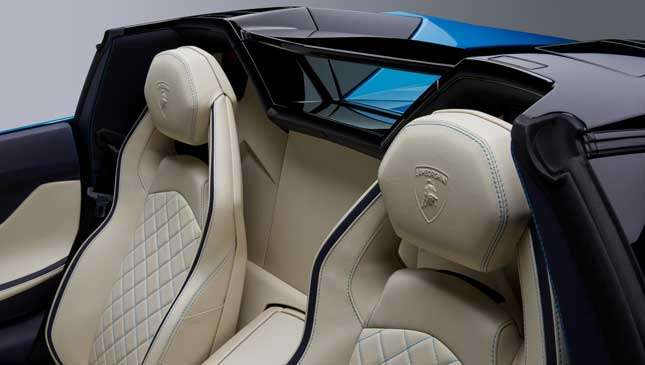 NOTE: This article first appeared on TopGear.com. Minor edits have been made.