There are many impressive numbers that come as standard with the new Lamborghini Aventador SVJ Roadster: 759hp, 0-100kph in 2.9sec, 349ph top speed...and only 50kg heavier than the Nürburgring record-setting SVJ coupe.
And there's more. Lamborghini says that replacing the car's roof with fresh air hasn't wrecked the SVJ's trick active aerodynamics. Apparently, downforce is up by 40% versus the old Aventador SV Roadster, which is now probably a bargain on the secondhand market. We hope.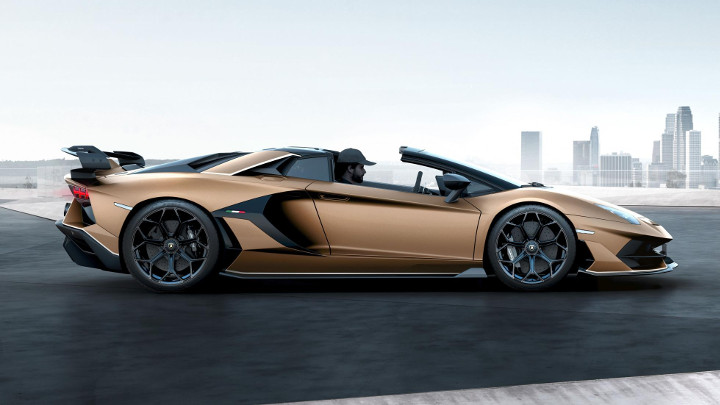 Because yep, despite the SVJ Roadster prioritizing two 6kg removable roof panels over absolute hardcoreness, you still get the clever aero-vectoring wings that divert airflow across the car as you corner left and right. The SVJ Roadster can still stall its wings when you're going flat-out, to reduce drag. On the way, it'll manage 0-200kph in 8.8sec. Gosh.
Continue reading below ↓
Recommended Videos
It's all terribly clever and well-proven tech, as we discovered when we drove the coupe. Will an SVJ Roadster ever see a racetrack? Who cares? We suggest all 800 examples should come as standard with their own private tunnel. It's got no roof and packs an uprated, naturally aspirated 6.5-liter V12. Can you imagine the noise?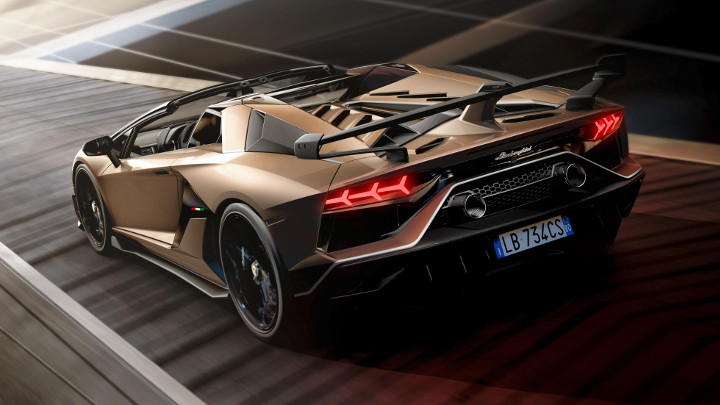 Lambo says: "The high-mounted lightweight naked exhaust produces the most emotive sound from the SVJ Roadster's engine, adding to the experience of the roadster's occupants." Which is a professional way of saying, "It goes waaaaaaahhbwwaahhhh and everyone within a square mile is gloriously deaf within 10 seconds."
In nerdy news, you still get magnetic adaptive dampers, four driving modes, and Pirelli's stickiest tires. In childish news, the 1,575kg SVJ Roadster gets a rear-window lowering button to flood the cockpit with as much noise as you can physically sustain before you become a dribbling wreck. Oh, and there are 350 colors of paintwork to choose from.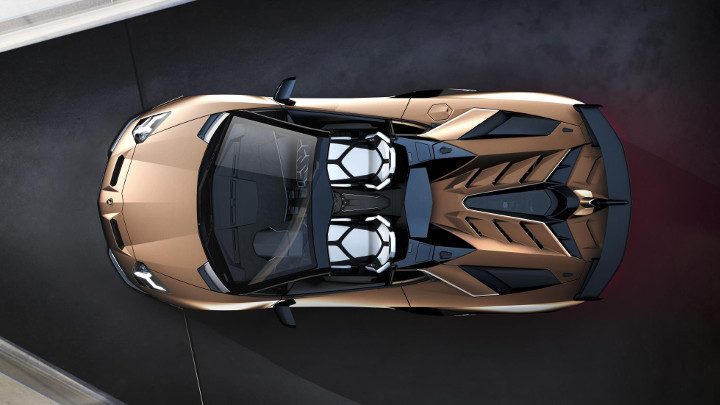 What else would you expect, for just shy of £380,000 (P26.1 million)? It's the most extreme Italian droptop this side of the sold-out LaFerrari Aperta, and we wouldn't expect any of the 800 SVJ Roadsters to hang about, either. It's a glorious homage to carbon fiber, 8,700rpm V12s, tech so canny it's banned from racing cars, and pure pinup hypercar lunacy.
Drink it in. You can almost hear those pictures. Coming soon to a flame-spitting Instagram account near you.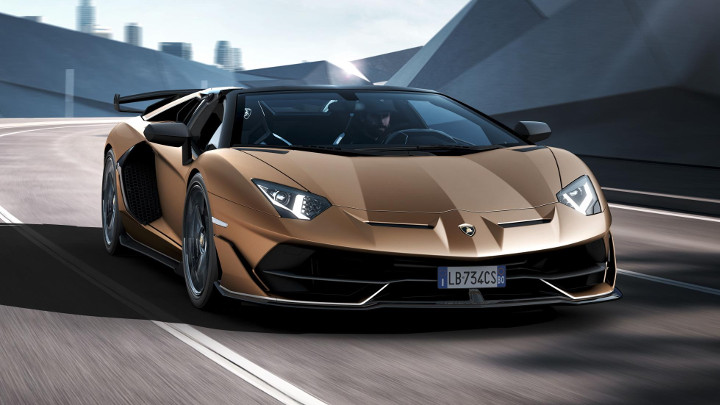 NOTE: This article first appeared on TopGear.com. Minor edits have been made.