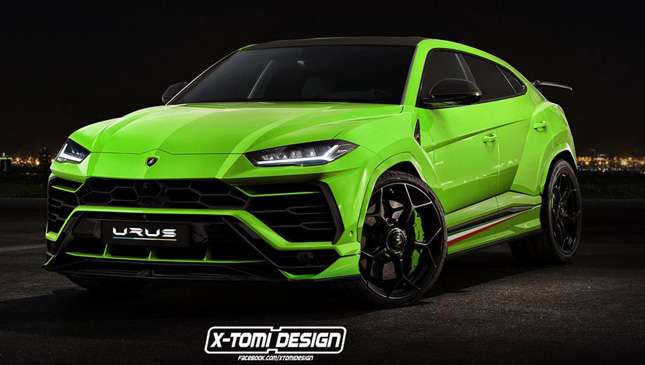 Whether good or bad, we doubt your opinion on the Lamborghini Urus has simmered down yet. On the one hand, it's the fastest SUV in the world, with supercar performance and off-road ability all allied to a properly family friendly hatchback. Wonderful.
On the other, it's a Lamborghini with turbochargers rather than screaming natural aspiration, and a five-seater with the DNA of an Audi Q7 from the people who brought us the jaw-dropping Miura and eye-popping Diablo. Controversial, to say the least.
Imagine if Lambo had shown this off, too. It's an unofficial render by X-Tomi Design—a real favorite here at TG for imagining non-existent stuff in photo-realistic form—that shows us what a Lamborghini Urus Performante could look like. Yikes.
Continue reading below ↓
Recommended Videos
Quite what technical form it would take we don't know. The standard 641hp Urus already matches the Huracan Performante's power output, so this one would have to up the ante closer to 700hp. The Huracan also exhibits lightweight materials and very clever aero; how you make that work on a 2.2-ton biggie like the Urus, we don't know.
But then it doesn't matter, because this is a very much not-real styling exercise, an Urus with the color scheme, decals and spoiler of a go-faster Lambo applied.
Like it? And how long before the third-party tuners get their hands on Uruses and make stuff that's even bolder?
NOTE: This article first appeared on TopGear.com. Minor edits have been made.