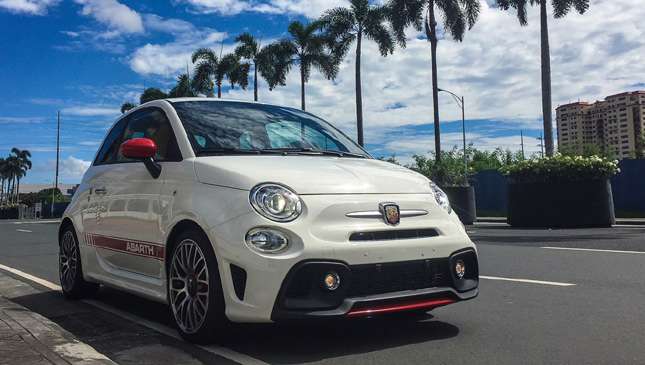 When I got invited to do an exclusive test drive of the 2018 Fiat Abarth 595, I made sure to free up some time in my calendar for this Italian supermini from Turin. Though I'm no stranger to the scorpion within a shield badge, it was certainly my first time taking a Fiat out for a spin.
To share a bit of history, the late Carlo Abarth turned the Fiat 500—a people's car—into a track machine, carving its place in the world of motorsport. The marque was officially sold to Fiat in 1971, and the company continues that legacy with a bit more flair and muscle.
Continue reading below ↓
Recommended Videos
Admittedly, I am a sucker for hot hatches, and have driven quite a few in the past. Among the lot of superminis, I've had the most fun with the Mini Cooper S and the Peugeot 208GTi. It would only be proper to see how the 595 stacks up to these bad boys.
On the outside, the Abarth is definitely a standout. If you take a closer look, you'll find the name "Abarth" subtly embossed on its front honeycomb grille, which, in conjunction with the two air ducts on each side of the bumper, act as a means of cooling down the 1.4-liter turbocharged engine's three intercoolers. Even the rear diffuser is nicely done, giving focus on the 595's attractive dual exhaust pipes that belt off a tasteful throaty note.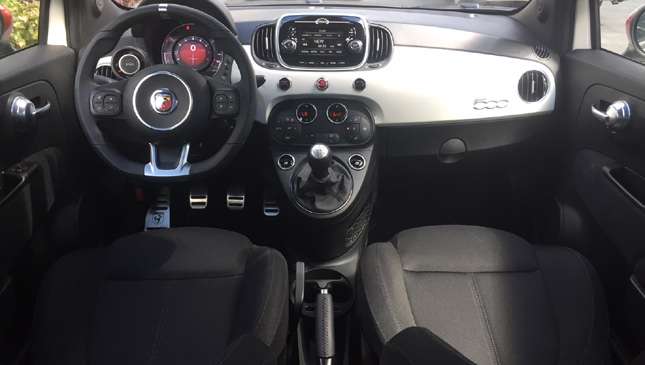 Once settled in the sporty driver's seat, you'll immediately notice a fully-digital center gauge displaying all necessary information and a nifty little turbo boost sub-gauge to the left side, all encompassed within the handsome three-spoke tiller. The rest of the dash is minimalist Euro chic, with the biggest contrast coming from a panel matching the exterior paint. It does get a bit monotonous as you veer toward the sidings, but this can be overlooked. A cool feature is how the door levers also act as locks.
Despite having read a couple of reviews abroad saying interior ergonomics don't really conform with the driver, I honestly found it to be quite accommodating for my 6-foot frame. It is what it is—an ultra-compact car designed to take on the small streets and alleys of its homeland, and now—coincidentally—the congested cities of Metro Manila. You can't deny the charm this micro car evokes from inside and out. It's like bringing a little piece of Italy wherever you may roam.
I did see the practical side of this pocket rocket as fuel consumption is around 19km/L, and it comes in handy for your daily small cargo hauls. Surprisingly, I even fit in the backseat!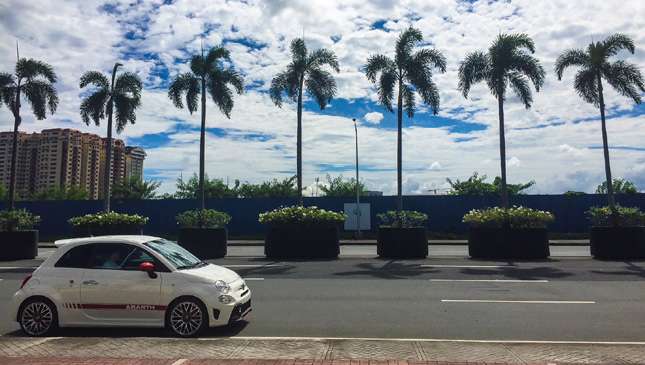 The best part of this experience is the drive. I must say it's an absolute hoot when you begin to push all its 145 horses (weight to power ratio is rated at 7.1kg/hp). Set it to sport mode and it feels faster than its 0-100kph acceleration on paper (about 7.8 seconds).
The suspension firms up and steering response is pleasingly precise and very compliant. I feared comfort would be the first to go in that setting, but road imperfections were absorbed quite well and it never felt jarring at all—impressive given the short wheelbase. My favorite combo is the clutch and five-speed manual transmission. Shifting is short and crisp while the clutch is forgiving, especially when tested in our horrendous traffic. Going stick is definitely what I'd recommend.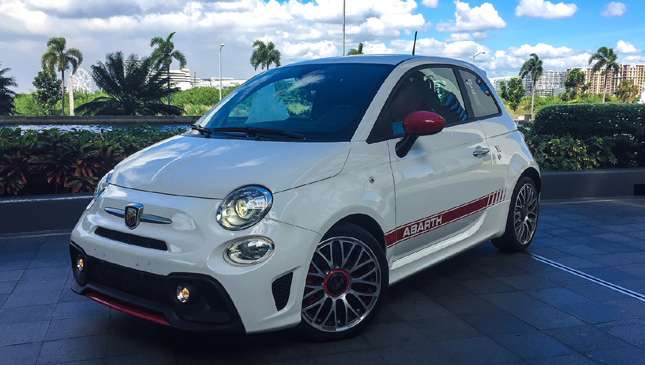 For car aficionados with distinct palates, what's not to like? Well, reliability for the brand has been somewhat in question. This particular unit was lent to me by Fiat Abarth distributor Allen Ong, who immediately addressed relevant after-sales concerns. "We are preparing infrastructure for complete parts availability and full serviceability here including the ability to accommodate warranty claims when needed. We would like to give our customers the service they deserve and to set the bar high for the brand," he says.
That is indeed great news given pricing of these cars is at par with Mini (tested unit price starts at P2.6 million). You can even have your Abarth customized with premium materials, including wood.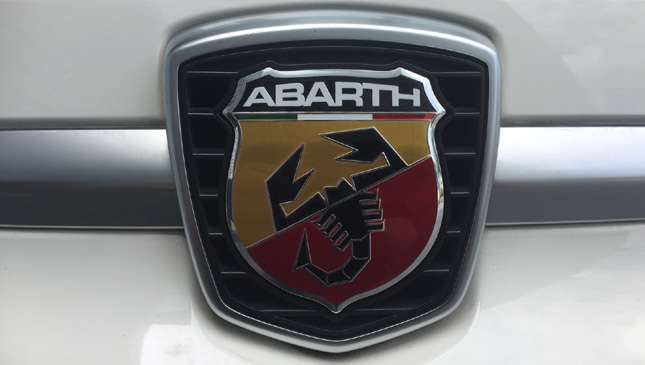 It must be noted at this point that Ong is not the official distributor—at least not yet. Currently, Fiat Chrysler Automobiles is conducting a feasibility study on the brand's marketability in our country. Either way the study goes, Fiat guarantees to completely support the local dealer. If you ask me, these cars are more than welcome to call our beloved country their new home. Benvenuto, Fiat!