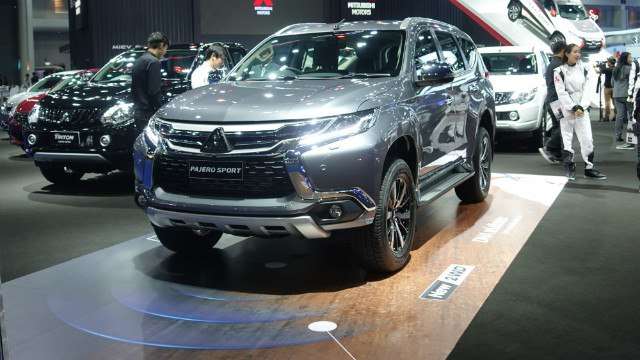 Filipinos love the Mitsubishi Montero Sport. Whenever any news breaks about this much-praised midsize SUV, we're all ears. So it was only natural that we got curious when a Montero Sport (sold in Thailand as the Pajero Sport) was onstage at the Mitsubishi display during the 2017 Bangkok International Motor Show. The variant on display is billed as the 'New Pajero Sport 2WD' and it's got an eight-speed automatic transmission.
You might be asking yourself, so what? Our market already has 2WD variants with eight-speed gearboxes. What's the point? Well, this one's got safety features that ours doesn't.
Continue reading below ↓
Recommended Videos
Aside from forward collision mitigation system and blind spot warning (which are available here on higher-spec models but not the 2WD variants), the new Thai-spec Montero Sport has adaptive cruise control, which uses a radar to adjust your cruising speed according to your surroundings. A surround multi-view monitor, meanwhile, gives you a bird's eye view of your vehicle as you park.
The most interesting safety tech on this new variant is something called the Ultrasonic Misacceleration Mitigation System. This feature detects barriers in front or behind the vehicle. In case there's something in your way and the accelerator is pressed "quickly and aggressively," the system immediately cuts power from the engine to prevent an accident. Hmm, we could think of a few uses for that...
Do you guys want to see this 'safer' Montero Sport in the Philippines?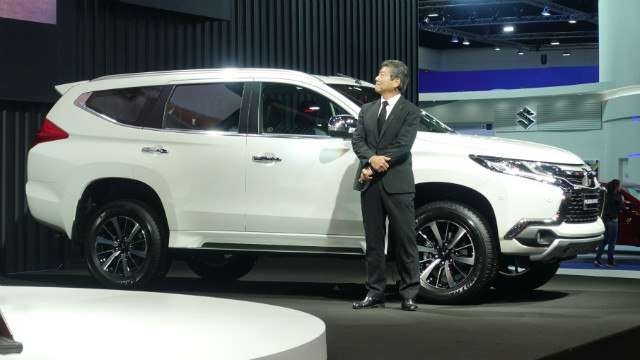 Photos were taken using a Sony RX100 Mark V