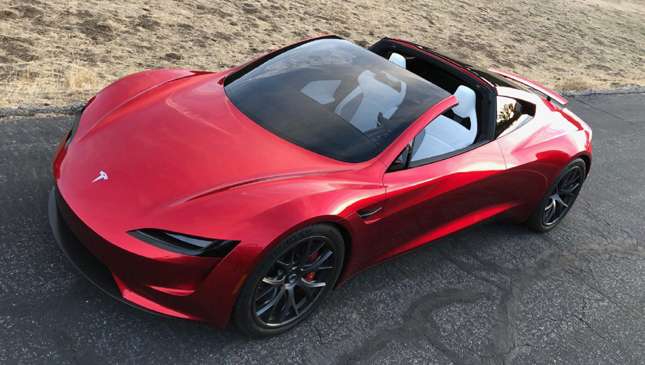 Tesla has caught the rest of the world on the hop. Again. Meet the new Roadster. First things first, it's very, very fast. Here are the numbers: 0-100kph in 1.9 seconds, 0-160kph in 4.2 seconds, the quarter mile done in 8.8 seconds and a top speed of over 402kph.
The acceleration figures are bananas. Much quicker than we've seen from any of the world's conventional supercar manufacturers, nothing short of record-breaking. Faster than a Bugatti Chiron, no less.
The Roadster, which was a surprise arrival at the launch of the Semi truck, uses three electric motors, one at the front and two at the back, taking power from a 200kwh battery pack—twice the capacity of the Model S P100D. Tesla claims this gives it a 998km range. There's no word on power, but Tesla is claiming 10,000Nm of torque at the wheels…
It seats four, but we know what you're thinking—it doesn't look like a roadster. Again, Elon Musk and his colleagues have abandoned conventional convertible thinking, so here the central roof panel lifts out to store in the boot. You know, like a Koenigsegg.
I bring that up for a reason, because for $200,000 (P10.1 million) Tesla may well have built a car that can out-accelerate the Agera RS, if maybe not quite match its top speed. Of all the statistics linked to the Roadster, the most surprising isn't the acceleration, but the top speed—an unheard of figure for a car running e-motors and makes us suspect the Roadster may have a clever gear system or that the third motor only cuts in at higher speeds.
Continue reading below ↓
Recommended Videos
Time will tell, and at the moment details are thin on the ground. The only car we can see challenging the acceleration of Tesla's new Roadster is the Ariel HiPerCar. That will use a motor per wheel, the battery pack kept topped up by a miniature jet turbine range extender. The claims are almost identically outlandish: 0-100kph in 1.9 seconds, 160kph in 3.8 seconds.
$50,000 (P2.5 million) gets you a spot on the waiting list, although if you want one of the first 1,000 cars (which Tesla has called the Founders Series), you'll need to put down the whole $250,000 (P12.7 million). No word on when it might go on sale yet, though.
What say you internet? Should the rest of the car industry shut up shop, or will this inspire them to similar feats?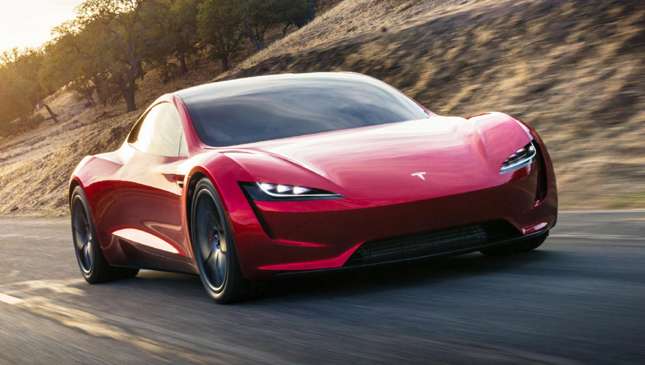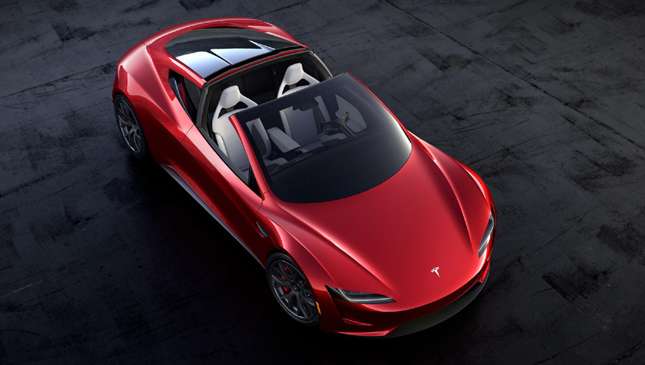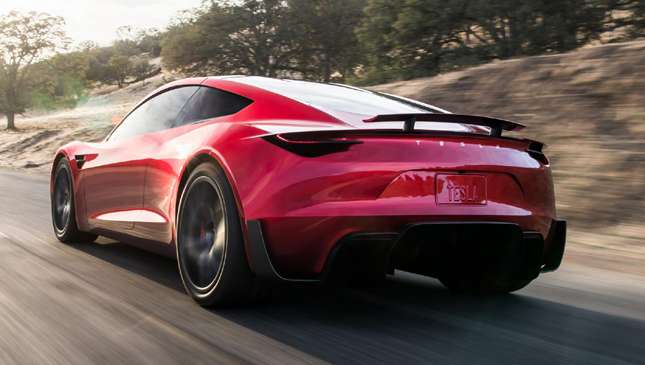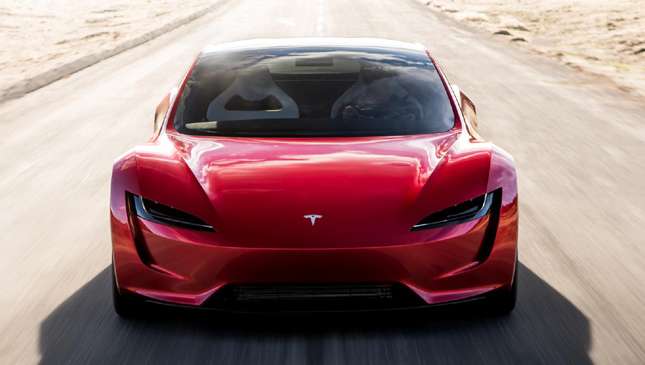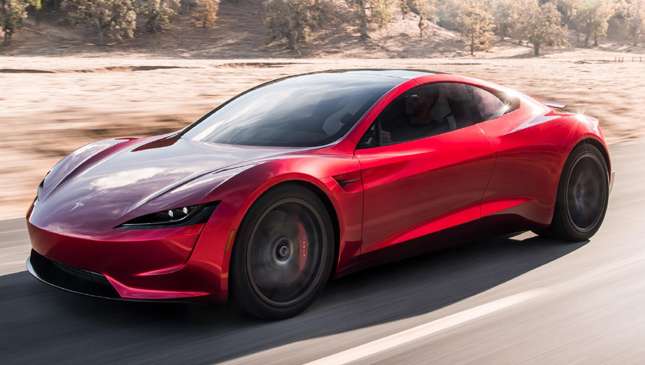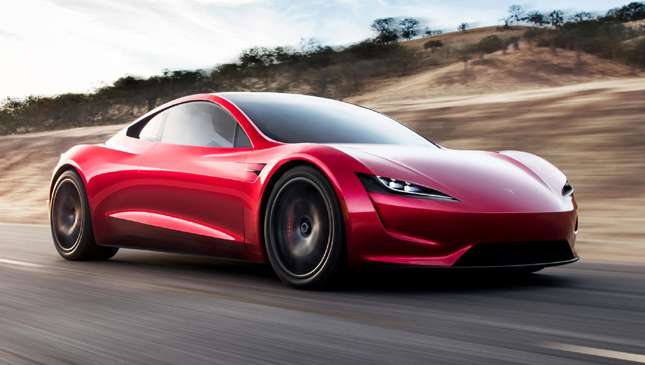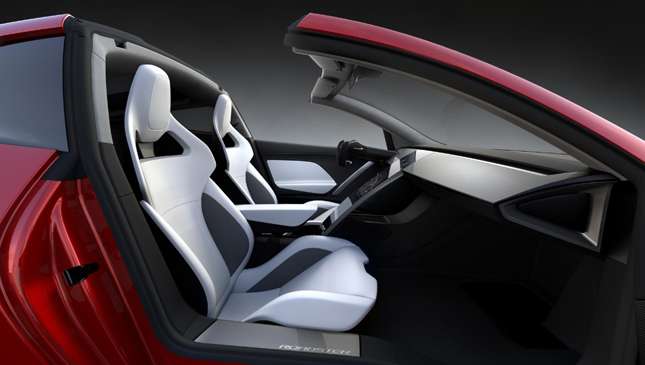 NOTE: This article first appeared in TopGear.com. Minor edits have been made.