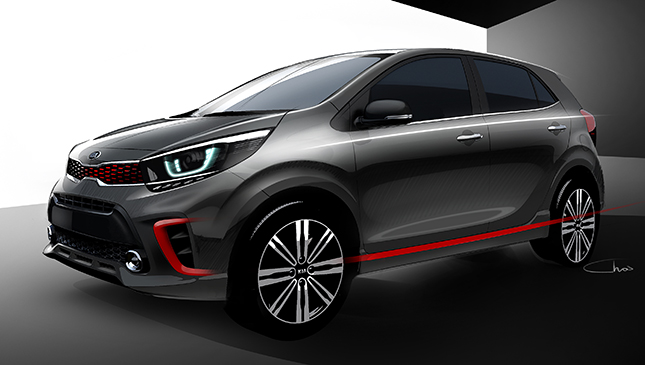 Back in September, Kia unveiled the fourth-generation Rio subcompact hatch. The car featured a more youthful, sportier design and refined interior, and we loved it. Now, the Korean carmaker has given us our first peek at the all-new Picanto which uses the same formula and vibe. Admittedly, we're equally impressed.
Granted, the three images released are merely sketches, but if the Rio is any indication of how closely the company follows its initial designs, we shouldn't expect anything drastically different. First up, we're really liking that front-end. Bigger and more aggressive headlights, as well as a tiger nose grille that stretches out to both ends, provide the small car with a more serious look. While the vehicle's proportions remain compact, bolder lines give it an intimidating stance.
Inside, we're glad to see Kia has gone with a sleeker, more fluid dashboard design and has modern interior components such as the central console (with controls similar to that seen in the new Rio) and A/C vents. It's not much to go by, but based on what we're seeing we can look forward to much better-looking cabin with elements that complement each other in a seamless fashion.
ADVERTISEMENT - CONTINUE READING BELOW ↓
The Picanto is one of the company's best-selling models and is now entering its third generation. While it looks just as energetic, we don't expect this to be the same cute and quirky little car we've grown accustomed to seeing on our roads. Kia says the all-new Picanto will be unveiled early in 2017.
Are you looking forward to it?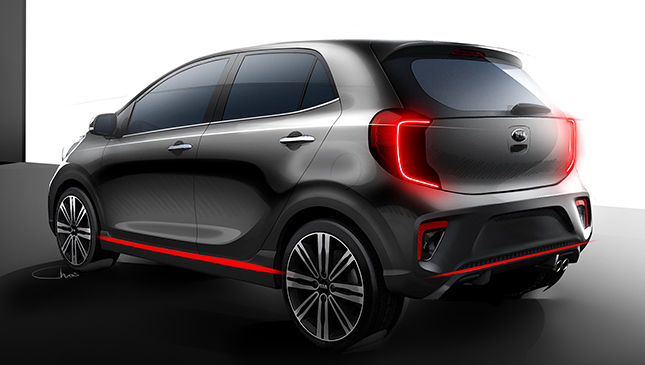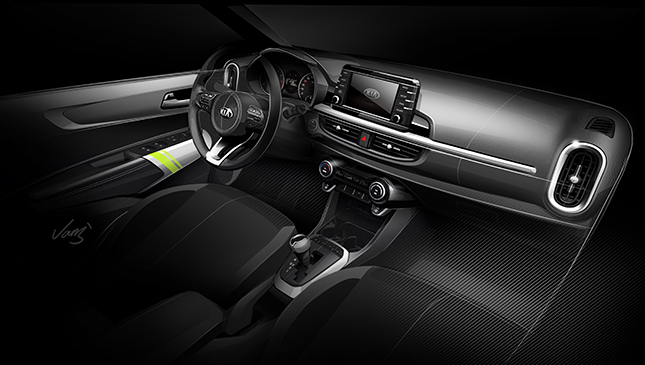 ADVERTISEMENT - CONTINUE READING BELOW ↓
Recommended Videos