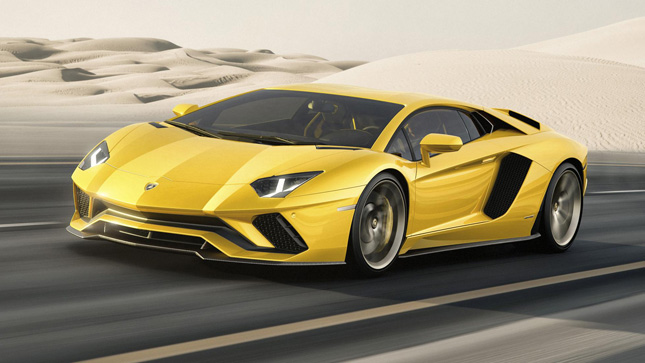 May we humbly present to you the brand new Lamborghini Aventador S. It is here, it is yellow, and it is fast. We are informed it represents a new benchmark for the Aventador, and thus we must take you through its myriad updates.
First up, and most importantly, is more power. That 6.5-liter V12 now kicks out 730hp—up from the 'regular' Aventador's 691hp, but a fraction down on the madcap Aventador SV's 740hp—thanks to optimized valve timing.
ADVERTISEMENT - CONTINUE READING BELOW ↓
The redline has been shifted up to 8,500rpm for good measure and delivered to all four wheels through that seven-speed gearbox. It will kick the Lambo from 0-100kph in 2.9 seconds and onto a top speed of 349kph. The exhaust is also 20% lighter than before, which of course, means all sorts of good things related to noise.
Oh yes, all four wheels. The next most important update to this Lambo is the four-wheel-steering system we first saw on the banzai Centenario; the first time it's been put on a production Lambo. The front axle gets Lambo's dynamic steering setup, but at the rear there are two separate actuators with five-millisecond-quick adjustments, responding to the driver's steering input.
At low speeds, the front wheels face in the opposite direction to the rears, to virtually reduce the wheelbase, while at high speeds, all wheels have the same angle for better stability. When we tested it on a prototype SV with this RWS system—on a track, naturally—we said at the time that it "makes a huge difference to the car's stability, predictability and so your confidence, commitment and speed grow." Good.
ADVERTISEMENT - CONTINUE READING BELOW ↓
Recommended Videos
This S also gets updated suspension with revised kinematics for that four-wheel-steer tech, new geometry, a new 'real-time' variable damping system and new rear springs. The ESC has also been recalibrated to be faster, and is said to provide "improved adhesion detection" to help maximize grip in a variety of conditions. Fear not, though: the permanent four-wheel-drive setup has been retuned to cope with the rear-wheel-steer (do keep up), while still allowing "oversteer behaviour and a sporty, safe drive". Phew.
There's also a 'Lamborghini Dinamica Veicolo Attiva' (LDVA) control unit, to manage all of the new systems. Essentially it's the Aventador S's Big Brain, using sensors all over the car to determine the best set-up for all conditions. You can choose from four chassis modes that changes the torque/ESC interface—Sport, Strada, Corsa and Ego (the latter being of course, individual). It's Sport you want, as that sends 90% of the torque to the rear for full on helmsmithery.
ADVERTISEMENT - CONTINUE READING BELOW ↓
The new tires come courtesy of Pirelli (P Zeros), while you get carbon ceramic brakes as standard (400mm up front, 380mm at the back). Aventador fans will no doubt spot the new nose and bigger front splitter, two new air ducts in the front bumper, a new black rear diffuser with fins, and the three single exit exhausts tips. All in, there's 130% more front downforce than the regular Aventador, with more than 50% with the wing set to max attack, and 400%in low drag mode.
Woah. Step inside, and you'll notice a new TFT digital dash, Apple CarPlay as standard, and the option of adding a telemetry system (lap times, trip data and so forth). There's also the option of emptying your wallet in Lamborghini's Ad Personam customization programme. Spec wisely, young Jedi…
When it lands in the UK next year, it'll cost £225,955 (P14 million). Considering all the SVs have sold out, and the Centenario is a no-go for you, perhaps this is the Aventador you need.
ADVERTISEMENT - CONTINUE READING BELOW ↓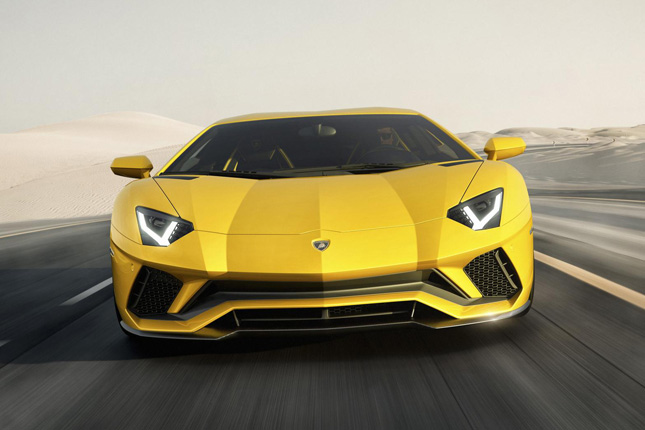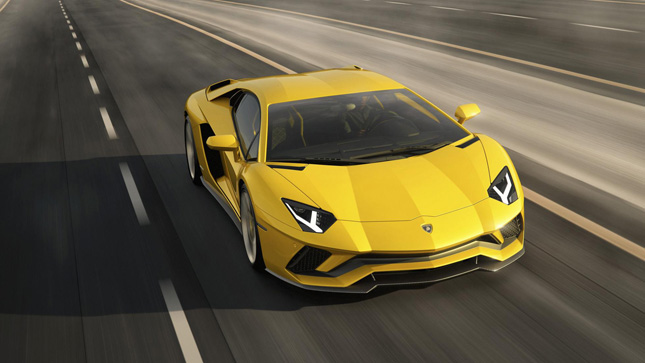 ADVERTISEMENT - CONTINUE READING BELOW ↓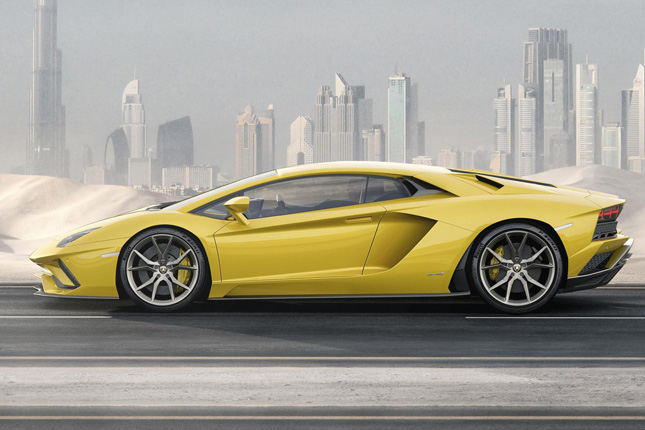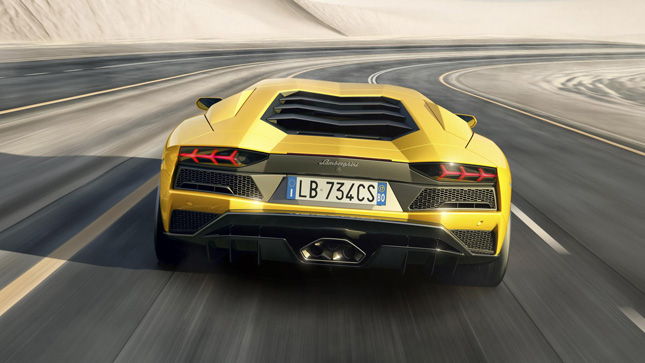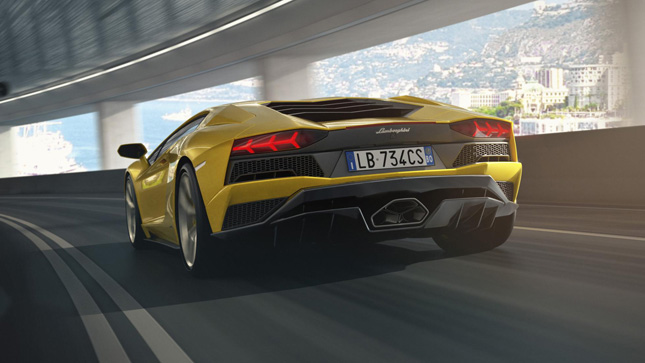 ADVERTISEMENT - CONTINUE READING BELOW ↓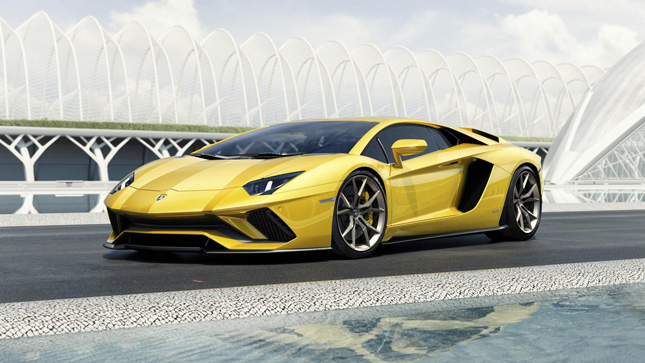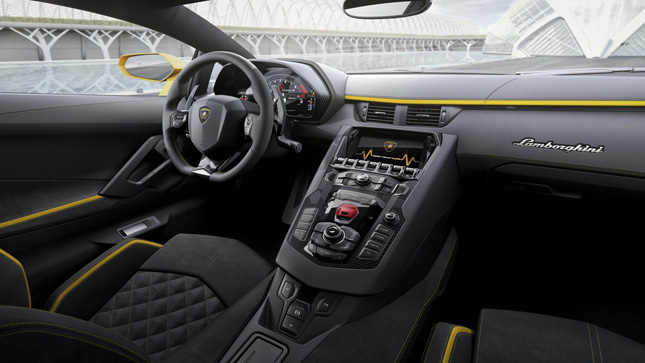 ADVERTISEMENT - CONTINUE READING BELOW ↓
NOTE: This article first appeared on TopGear.com. Minor edits have been made.