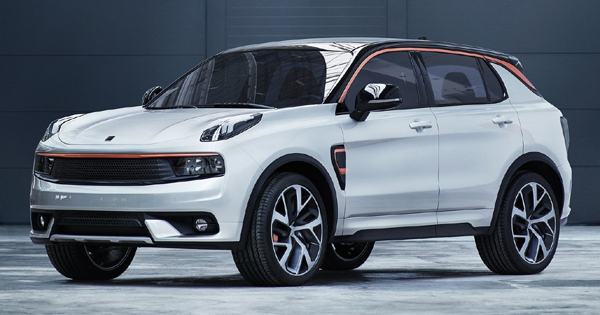 The Geely Auto Group has launched Lynk & Co—a new brand that sits somewhere between the low-priced Geelys and the premium Swedish Volvos. The Chinese carmaker is hoping to change the way consumers look at cars and how they're purchased. It wants to introduce us to the car for the connected age.
ADVERTISEMENT - CONTINUE READING BELOW ↓
Leading the brand's introduction is the compact 01 crossover SUV—the first of a planned range of tech-heavy vehicles. From the outside it looks like a sporty, stylish, somewhat Germanic-looking vehicle. Up front it features a wide rectangular grille bookended by discreet headlights. Perched atop each fender corner are stylish LED daytime running lights, while prominent lines keep its sides from looking plain.
A trim piece either in chrome or a contrasting color flows from the top of the side windows to the rear windshield, and this doubles as a divider between its glossy black roof and body. The rear gets a distinctive look thanks to its inverted L-shaped taillight clusters which are linked by a gloss black trim. Inside it features a futuristic dashboard with a hint of Volvo's Scandinavian simplicity. Details like its uniquely styled air-conditioning vents add to its character.
Volvo was called upon to lend its expertise in safety. Beneath the 01's skin lies the Swedish carmaker's new Compact Modular Architecture (CMA), which it will share with the upcoming Volvo 40-series models. This construction is not only rigid and lightweight; it was also developed to accommodate electrification from the beginning.
ADVERTISEMENT - CONTINUE READING BELOW ↓
Recommended Videos
Under its hood will be a range of advanced fuel-efficient engines. This includes conventional mills, hybrid powerplants and fully electric motors. Dual-clutch transmission and manual transmission will be offered, and AWD will also be available on this SUV.
What sets this vehicle apart is its connectivity and the possibilities it can open up. Developed in partnership with Ericsson, Microsoft, and Alibaba, its infotainment and telematics systems are always connected to the internet as well as the vehicle's own cloud, while its open application program interface (API) allows third-party developers to develop new apps for the system. Another unique feature is its "share button" which allows the owner to let others access and rent the vehicle by sharing a digital key.
The LYNK & CO 01 is set to go on sale in 2017, first in China, followed by Europe, the US and other global markets. Could this Swedish-Chinese SUV be the globe's next "it" car?
ADVERTISEMENT - CONTINUE READING BELOW ↓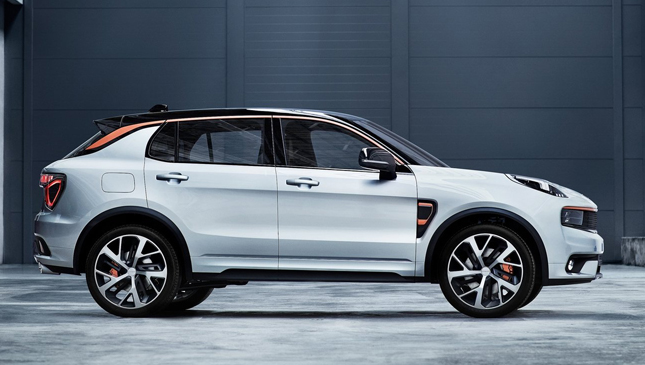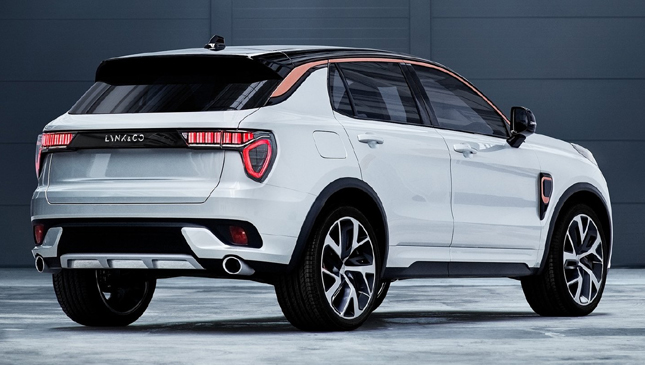 ADVERTISEMENT - CONTINUE READING BELOW ↓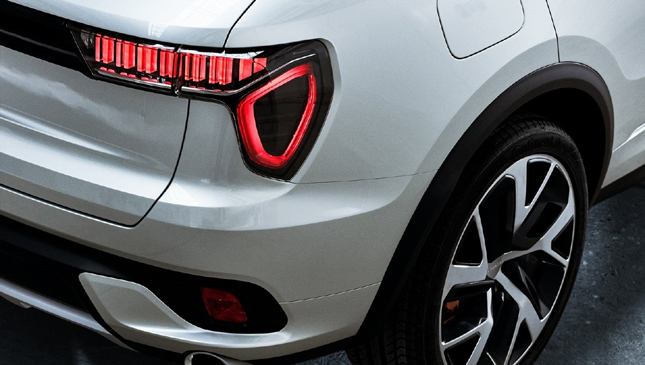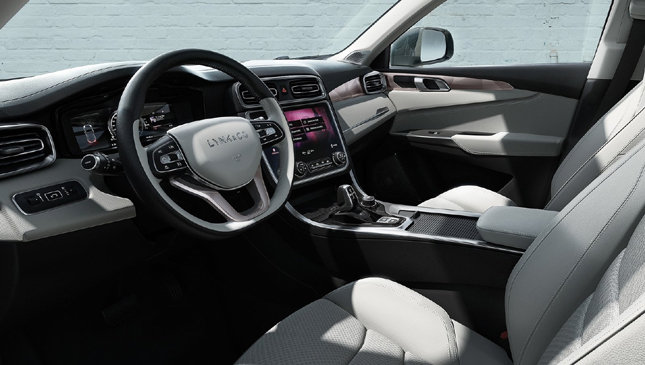 ADVERTISEMENT - CONTINUE READING BELOW ↓