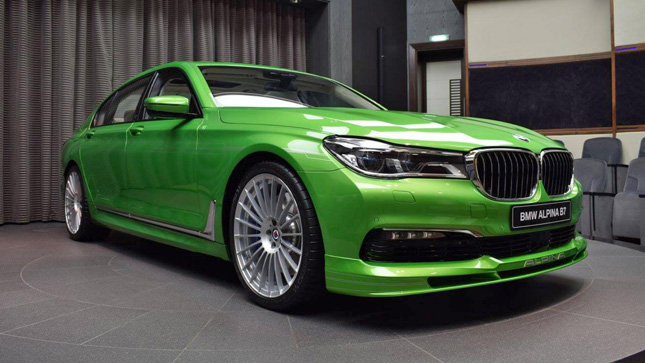 We like Alpina here at TG. The German company takes BMW's products—typically the quick ones—and gives them extra performance alongside a more luxurious slant. The result is a fast, fun car that's a bit more subtle and offbeat than its BMW donor.
Until it gets painted green. BMW's Abu Dhabi dealer, having already painted its range of i8 demonstrators in the colors of the rainbow, has taken the Alpina B7 and introduced it to many cans of 'Java Green' paint. The result is the Kermit-colored limo before your potentially startled eyes.
If you need a recap, the B7 is the fastest BMW 7-Series you can officially buy, in lieu of an actual M7. Its 600hp 4.4-liter V8 endows the five-meter long limo with a 3.6-second 0-100kph time. Y'know, like a supercar.
Continue reading below ↓
Recommended Videos
As standard it clothes its improbable performance quite discreetly. In lurid green, perhaps less so. And things get no less eye-popping inside, with the interior clothed in light wood and pale leather.
Simple question, really. What do you think?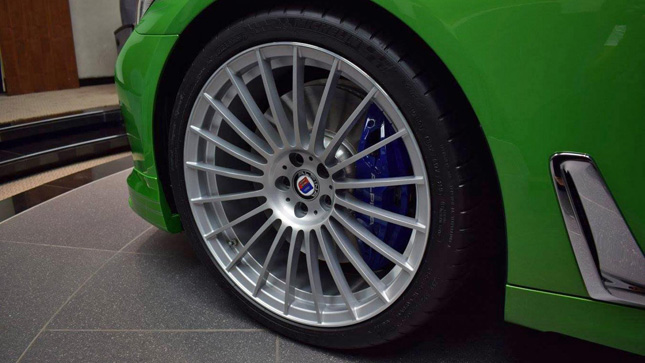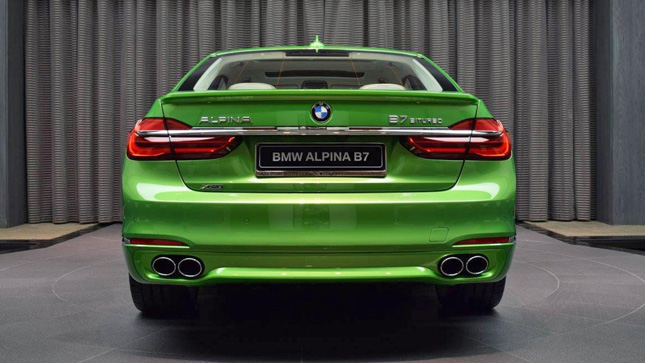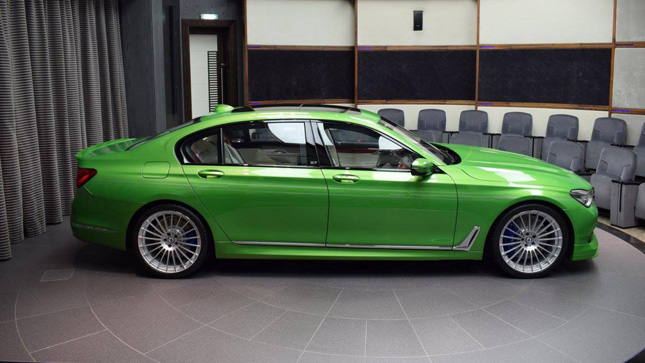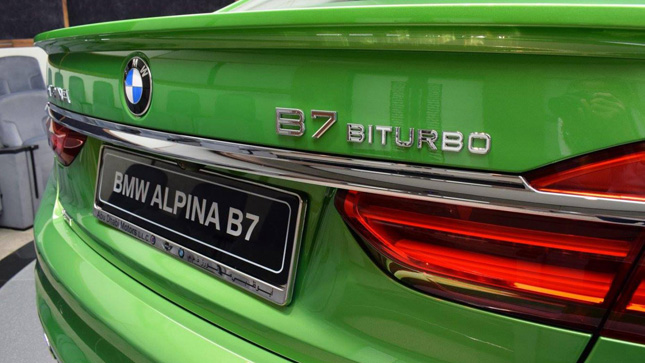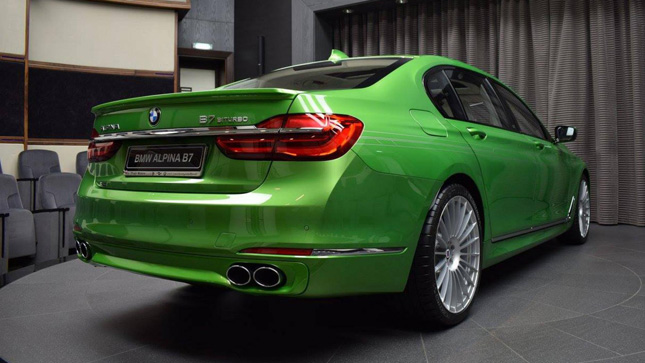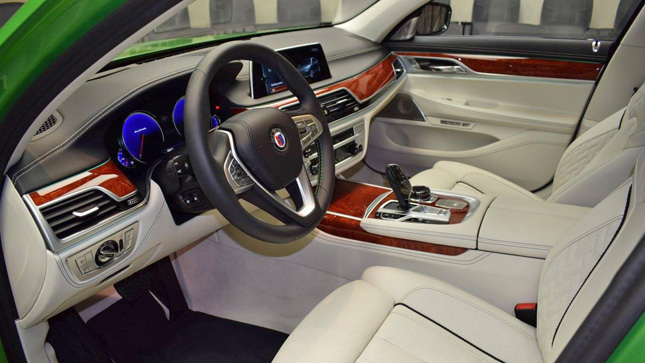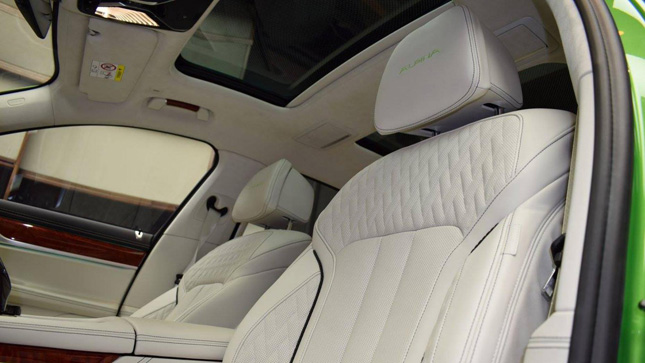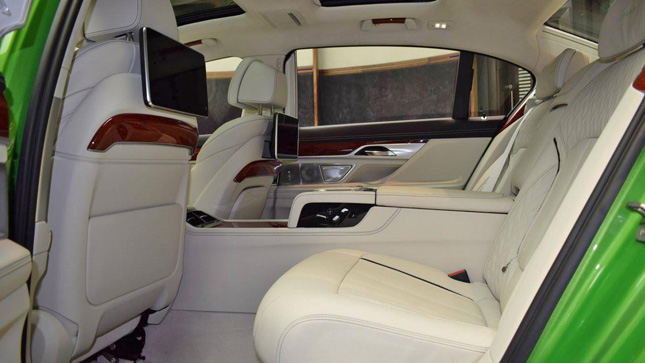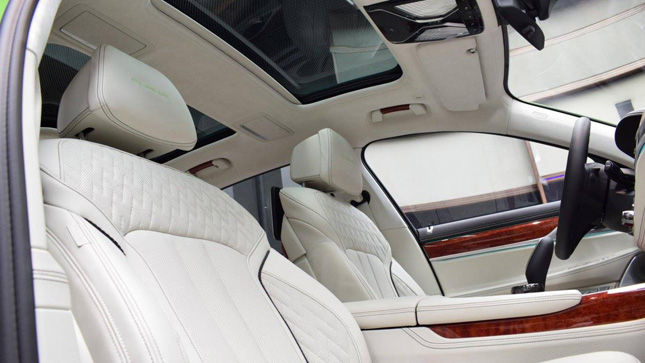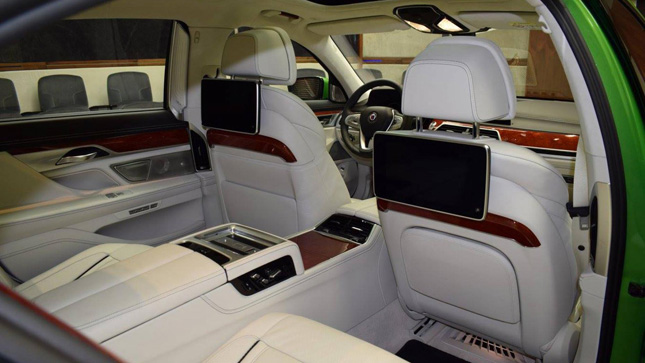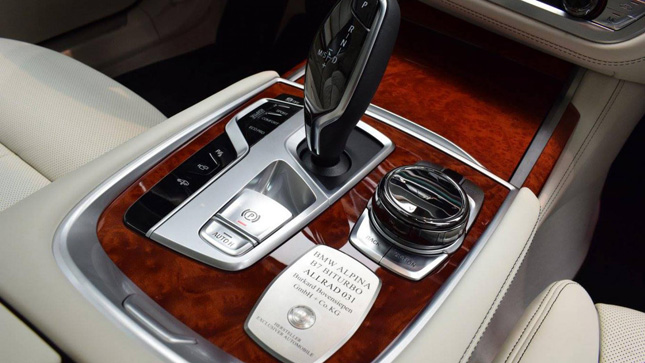 NOTE: This article first appeared on TopGear.com. Minor edits have been made.