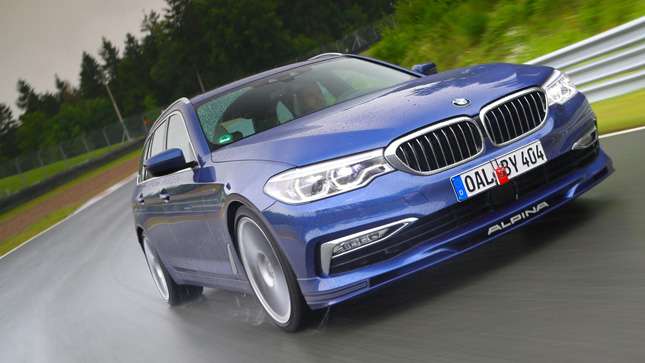 The Mercedes-AMG E63 S was probably feeling pretty smug on New Year's Eve. All set to enter 2018 as the undisputed fastest wagon in the world. It's a couple of tenths quicker off the line than the aging Audi RS6 Avant Performance, and given both are bound by 250kph limiters, the AMG nicks the laurels as the fastest wagon around. Because it just gets there faster.
Well, sorry, AMG, but consider yourselves utterly bossed by Alpina. The new B5 BiTurbo Touring is now officially on sale in the UK, and for £91,000 (P6.1 million), this rarefied, rampant 5-Series will run on, free of limiters, to a claimed 323kph. As the only wagon capable of 200mph—and with no BMW M5 Touring or Cadillac CTS-V Wagon planned—the Alpina is your new estate car speed champion.
Small wonder too, when you take a nose through the specs and discover Alpina's pulled 600hp and 799Nm from BMW's 4.4-liter bi-turbo V8, dealt with by a (brave) eight-speed automatic gearbox and a (heroic) all-wheel drive system complete with rear-wheel steering. Which ought to make those 200mph autobahn lane changes feel no more strenuous than a relaxing bubble bath.
ADVERTISEMENT - CONTINUE READING BELOW ↓
If you prefer to spool power away in great gobs of rubber—instead of using it to travel almost three times the UK speed limit (somewhere it's legal, of course)—then take heart from the fact that the Alpina version of xDrive will happily send 90% of available power to the B5's rear axle. At the other end of the scale, it can propel this two-ton barge from 0-100kph in 3.5 seconds.
The price is bang on the E63 S's sticker, give or take some carbon trim. And the Alpina does indeed, as per usual, come beautifully appointed. It's also towing a 570L boot that'll swallow 1,700L of cargo with the rear seats folded. Imagine how many cans of super-unleaded would fit back there.
Alpina's under-the-radar styling tweaks and connoisseur-appealing reputation means this B5 will surely be a rarer sight than the new, very impressive M5. Question is, would it be your pick of the three German uber-estates?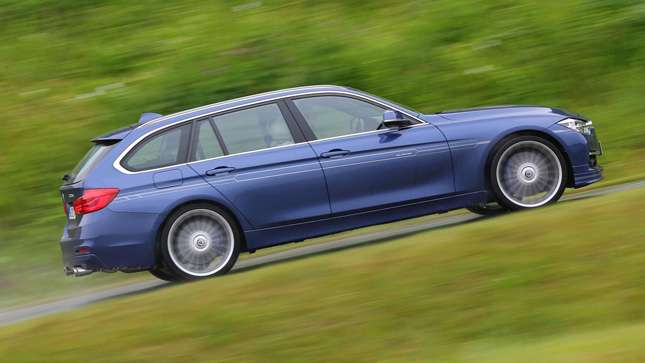 ADVERTISEMENT - CONTINUE READING BELOW ↓
Recommended Videos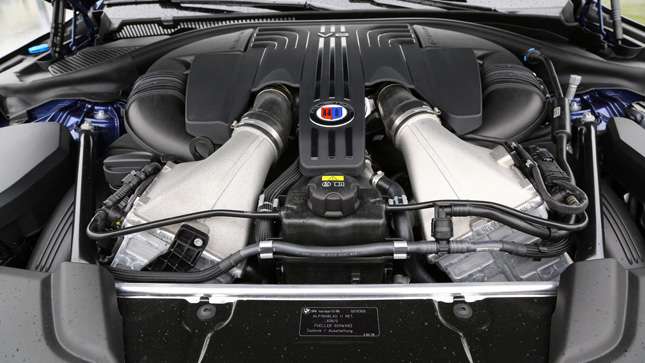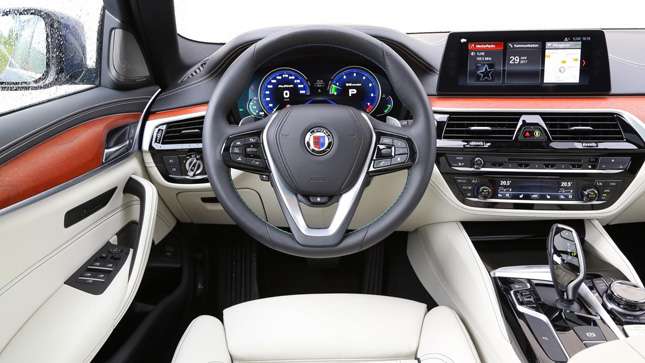 ADVERTISEMENT - CONTINUE READING BELOW ↓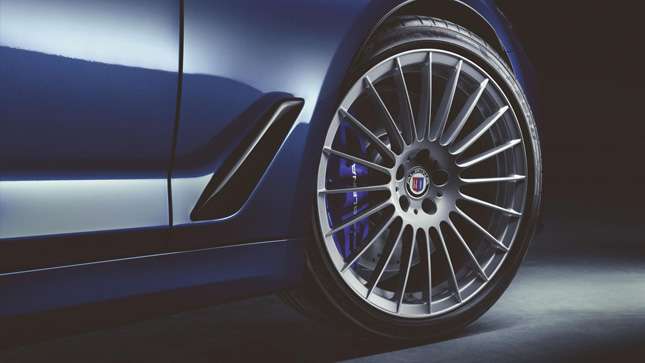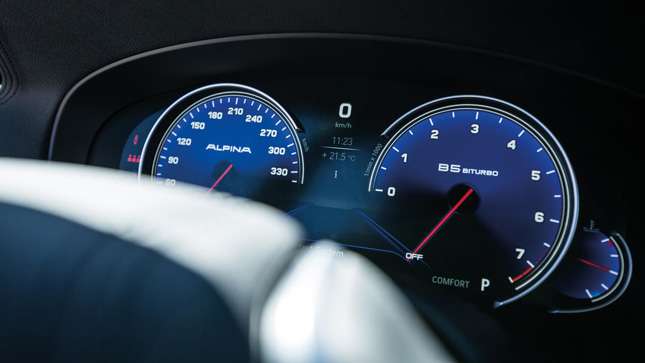 NOTE: This article first appeared on TopGear.com. Minor edits have been made.