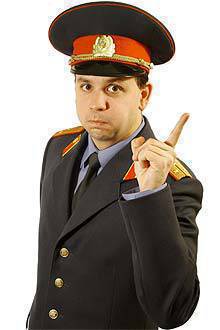 What happens to the vehicles recovered by the police from carjackers? Some men-in-uniform apparently enjoy taking unclaimed cars for a spin. The practice of using recovered stolen vehicles must be so rampant among policemen that the Department of Interior and Local Government (DILG) actually felt the need issue a "stern warning" against it.
"Using recovered vehicles is both unethical and illegal, and we will definitely not tolerate cops who are doing this unacceptable practice in the police organization," DILG secretary Jesse Robredo said in a statement.
Robredo has instructed Philippine National Police (PNP) director general Raul Bacalzo to post an inventory of recovered stolen vehicles on the PNP's website. A copy of the list will also be available on the DILG's online portal.
Continue reading below ↓
Recommended Videos
"For purposes of transparency, we should post in our websites the complete list and inventory of recovered carnapped cars, vans and motorcycles in order to inform the public, particularly the owners of said vehicles that they can already claim them from the PNP," Robredo said.
Police operatives caught driving recovered stolen cars may be subjected to summary dismissal proceedings for grave misconduct.
Photo from SXC.hu