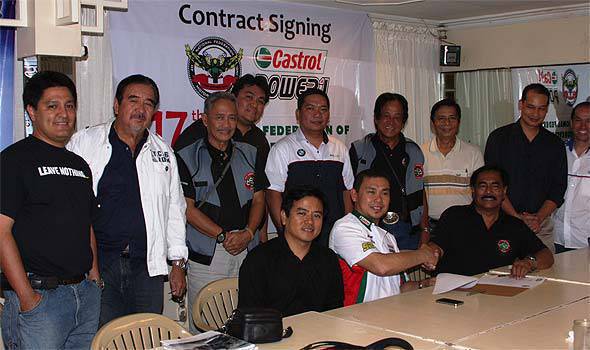 Castrol Philippines expressed its support to the National Motorcycle Convention in Davao in line with its goal to promote road safety among motorcycle riders in the country.
As an official partner during the event, Castrol will be providing free service and check-up for bike participants during the convention scheduled from April 29 to May 1. The National Motorcycle Convention is expected to draw over 5,000 participants from different parts of the Philippines.
"We will be taking this opportunity not only to showcase the features and superiority of our products Castrol Power 1 and Activ 4T, but also to emphasize the importance of riding safety to all the participants," Castrol Philippines country sales director Mars Sota said.
Aside from the check-ups and services, Castrol will also be hosting various events for the bike convention participants.
The 2011 National Motorcycle Convention will be hosted by On Any Sunday, a premier biking club from Davao.
"Our club will be at the forefront in promoting the importance of motorcycle safety during the National Motorcycle Convention where we expect 5,000 bikers to attend. We thank Castrol for the support they have extended to the convention," said Samuel Afdal, a retired colonel and president of On Any Sunday.
Continue reading below ↓
Recommended Videos